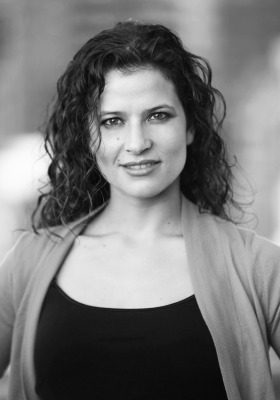 SHAKTI ASSOULINE
HOMETOWN
France & Key West, Florida.
PHILOSOPHY
Shakti was born in a yoga ashram in France and began seriously practicing yoga & meditation at age 13. After college, she spent 6 years in India, studying under Srila Bhaktivaibhava Puri Maharaj. She has studied and taught throughout India, France, Italy, the UK, and America. Shakti believes shifting the way we think is the key to being more at peace with ourselves and happy in our lives. She teaches Yoga Nidra and Meditation with this purpose in mind.
CLASSES AT PURE
Meditation/Yoga Nidra and Hatha
EXPERIENCE & CERTIFICATIONS
20 year practitioner, studying under master such as Krodhashyamani, a direct student of BKS Iyengar, BV Puri Maharaj, Bikram, Kanti and Yogi Chandra. Yoga Certification and Yoga Teacher Trainer Certification from VIHE, Vrindavan and NY. Leads Yoga Nidra and Meditation Training courses internationally. BA degree from Sarah Lawrence College.
MENTORS
BV Puri Maharaj, BKS Iyengar, Swami Satyananda Saraswati, Vishnu Maharaj, Krodhashyamani, my parents who studied under AC Bhaktivedanta Swami.
BEFORE YOGA
There was no before, but I also act and write.