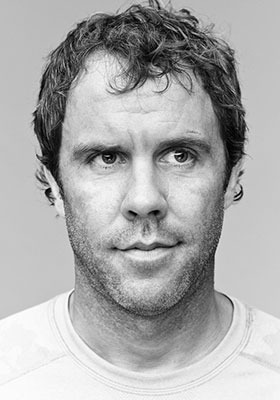 SCOTT HARIG
HOMETOWN
Colorado
PHILOSOPHY
Scott teaches an eclectic yoga sequence, drawing from his Hatha, Ayurveda and Ashtanga teachings. He believes yoga to be an effective method of self discovery and positive change. Scott aspires to introduce yoga's potential to newcomers and help facilitate regular practitioners' path to self knowledge and acceptance.
CLASSES AT PURE
Ashtanga, Vinyasa, Hot Power Yoga
EXPERIENCE & CERTIFICATIONS
Scott Harig has been a dedicated Ashtanga Yoga teacher since 2000. While living in Denver, Scott taught yoga exclusively at the Denver Ashtanga Yoga Center under the direction of Michael Rawlison. His main teacher today is Manju Jois, and for the last three years he's led the Ashtanga Program at Pure Yoga West in New York City.
BEFORE YOGA
Competitive Mountain Biker