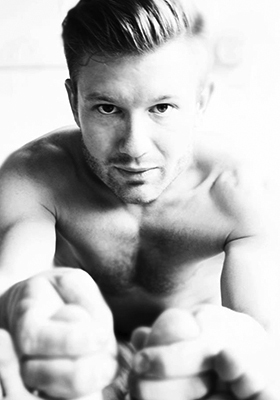 JACOB KYLE
HOMETOWN
Port Orchard, Washington
PHILOSOPHY
Our greatest challenge: to align with what is. Jacob seeks to prescribe an embodied philosophy - philosophy not of the mere intellect, but an integrated, non-dualistic living wisdom. To this end, his classes are thoughtful in form and content, designed to move and expand you whilst sweating out the New York nonsense.
CLASSES AT PURE
Hot Power Yoga
EXPERIENCE & CERTIFICATIONS
Conquering Lion Yoga with Kelly Morris (200 hours), Advanced Teacher Training in Kula Flow with Schuyler Grant (75 hours), Advanced Teacher Training in the Art of Assists with David Regelin (75 hours), 10 years of practice.
MENTORS
Nevine Michaan, Abbie Galvin, David Regelin, Schuyler Grant, Ruth Lauer-Manenti, and Genny Kapuler.
BEFORE YOGA
Jacob holds Master's Degrees in Political Theory and the History of Philosophy.