Juan Gamboa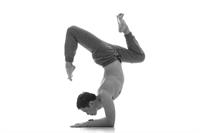 HOMETOWN
Manila, Philippines
PHILOSOPHY
"life is a balance of holding on and letting go." Rumi.
I strive to give good yoga - a balance of strong asana, breathing and a mind that is truly present and engaged. Each sequence is unique - a juicy blend of yoga (vinyasa/ashtanga) and movement of all kinds. In class, we strive to tap in to the most Pure version of ourselves so that we can connect to one intention.
CLASSES AT PURE
Hot Power (Open), Hot Power 2, Hot Power 2/3
EXPERIENCE & CERTIFICATIONS
200 Hour Yoga Alliance
MENTORS
Schuyler Grant
BEFORE YOGA
Wall Street Research Manager and Biotech/Pharma Scientist
Juan Gamboa instructs the following:
This is an advanced level power yoga class taught in a room heated to 100 degrees. The heat will provide for a detoxifying sweat while you flow through an athletic and dynamic sequence of postures.




Vinyasa is characterized by flowing poses and sequences that are linked to the breath. This class is diverse and sequencing will vary with instructor philosophy and in general is a vigorous, more athletic approach to yoga.




This class begins with 15 minutes of pranayama (breath work) moves into 60 minutes of Vinyasa flow, and culminates with 15 minutes of meditation. The deep breathing techniques tie awareness back into the body and simple meditation quiets the mind after the powerful flow.