Shelley McPherson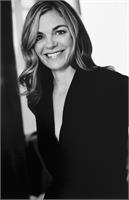 HOMETOWN: Aurora, Ontario, Canada
PHILOSOPHY: Shelley views her yoga practice and, by extension, her teaching as a celebration of life. With a grateful heart and curious mind, Shelley guides students to find space in the present moment for self-study and healing.
CLASSES AT PURE: Yoga Nidra
EXPERIENCE & CERTIFICATIONS: RYT-200 at Pure Yoga, Yoga Nidra training with Kate Kuss. M.A. and B. Ed.
MENTORS: Kay Kay Clivio, Yogi Charu, Danielle Dugan
BEFORE YOGA: Actor, Acting Teacher
Shelley McPherson instructs the following:
Take it slow with this gentle, but deep approach to Vinyasa yoga. This practice links poses to breath to reveal body awareness, inner strength, and easeful opening. The later part of class includes a guided meditation for the ultimate yoga experience.




This class explores the traditional asanas (or "poses") of yoga, with basic to challenging options offered. Calming breathing techniques and the meditative aspect of the practice may be featured.




Yoga Nidra (Psychic sleeping) – Yoga Nidra is the art of conscious relaxation. It is a powerful practice where the body and mind are liberated from their tensions and anxiety. One learns how to put the body into sleep while the mind remains fully awake. The brain wave drops into the theta state where deep levels of healing takes place on the emotional, mental, and physical planes.