Jamie Harig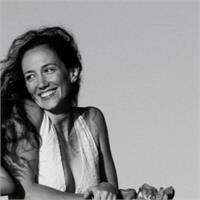 HOMETOWN: Hell's Kitchen, NYC
PHILOSOPHY: Gratitude, surrender, love and breathe on your way there.
CLASSES AT PURE: Ashtanga Open Practice, nidra & vinyasa
EXPERIENCE & CERTIFICATIONS: Practicing since 2002. Multiple ashtanga trainings with Scott Harig, Nidra training with Shakti Assouline Benedict & Rasa Yoga TT.
MENTORS: Scott Harig
BEFORE YOGA: Mom. Still Mom
Jamie Harig instructs the following:
Taught in the heated room, this style works through poses and sequences linked to breath. Sequencing will vary with instructor philosophy in this vigorous and fluid approach to yoga.




Suggested donation is $20.00. Please sign up online for a spot and bring cash or check made out to TRINI FOUNDATION...http://trinifoundation.org/.

Donations are given directly to Jamie Harig.

Jamie Harig began practicing yoga in 2002. In 2014, ashtanga became her main practice. Soon after she began assisting her husband, Scott Harig, in his Ashtanga Open Practice program at Pure Yoga. She also leads Yoga Nidra meditation. Besides working with her husband, she has also traveled 3 times to learn the ashtanga system with Manju Jois.

"Ashtanga is not tough, you make it tough." ~Manju Jois.

Come learn how simple, beautiful and healing this practice can be in this class that will include asana and breath work. This will be suitable to any level, even if you have never done yoga. This class is to both simplify the practice and to raise funds for The Trini Foundation. Every dollar raised goes directly toward teaching Ashtanga yoga classes in substance abuse treatment centers and providing yoga tuition scholarships for individuals in recovery.




Yoga Nidra (Psychic sleeping) – Yoga Nidra is the art of conscious relaxation. It is a powerful practice where the body and mind are liberated from their tensions and anxiety. One learns how to put the body into sleep while the mind remains fully awake. The brain wave drops into the theta state where deep levels of healing takes place on the emotional, mental, and physical planes.