Jamie Harig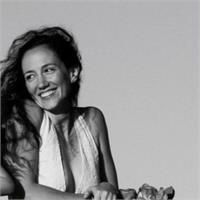 HOMETOWN: Hell's Kitchen, NYC
PHILOSOPHY: Gratitude, surrender, love and breathe on your way there.
CLASSES AT PURE: Ashtanga Open Practice, nidra & vinyasa
EXPERIENCE & CERTIFICATIONS: Practicing since 2002. Multiple ashtanga trainings with Scott Harig, Nidra training with Shakti Assouline Benedict & Rasa Yoga TT.
MENTORS: Scott Harig
BEFORE YOGA: Mom. Still Mom
Jamie Harig instructs the following:
This is a vinyasa power yoga class taught in a room heated to 100-105 degrees. The heat will provide for a detoxifying sweat while you flow through an athletic and dynamic sequence of postures.