Jamie Harig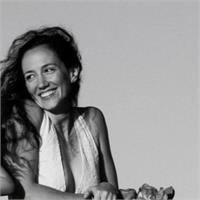 HOMETOWN: Hell's Kitchen, NYC
PHILOSOPHY: Gratitude, surrender, love and breathe on your way there.
CLASSES AT PURE: Ashtanga Open Practice, nidra & vinyasa
EXPERIENCE & CERTIFICATIONS: Practicing since 2002. Multiple ashtanga trainings with Scott Harig, Nidra training with Shakti Assouline Benedict & Rasa Yoga TT.
MENTORS: Scott Harig
BEFORE YOGA: Mom. Still Mom
Jamie Harig instructs the following:
Yoga Nidra (Psychic sleeping) – Yoga Nidra is the art of conscious relaxation. It is a powerful practice where the body and mind are liberated from their tensions and anxiety. One learns how to put the body into sleep while the mind remains fully awake. The brain wave drops into the theta state where deep levels of healing takes place on the emotional, mental, and physical planes.




Ashtanga Open Practice refers to the way Ashtanga Yoga is traditionally taught in its home city of Mysore, India. This program is one of Pure's unique and specialized offerings.

Each student is taught individually; given a one-on-one lesson within a group class. This individual approach means Ashtanga Open Practice classes are a perfect fit for new and longtime practitioners. Each and every student is guided and supported in an ongoing program that offers an incredible array of strength, flexibility, and flow resulting in a practice that detoxifies, balances, and strengthens both body and mind.

Each student is encouraged to memorize the breathing/movement sequence and develop an independent yet insightfully supported practice.