Deryn Beaman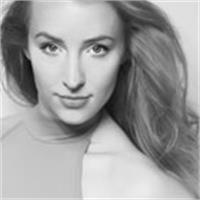 HOMETOWN
Pittsburgh, PA
PHILOSOPHY
Deryn will give you a fun class that focuses on form and motivating you to push yourself to work harder than ever. Deryn sees it as her responsibility to make sure you get stronger, healthier, and have fun doing it!
CLASSES AT PURE
Figure 4 Barre and Figure 4 - 45
EXPERIENCE & CERTIFICATIONS
Deryn has fifteen years of extensive dance training from the Pittsburgh Ballet Theater School, the Joffrey Ballet School, and a BFA in dance from Marymount Manhattan College. Deryn is certified to teach barre and dance classes.
MENTORS
Too many to count, but a notable few are Emilietta Ettlin, Katie Langan, and her sister, Elizabeth Beaman.


Deryn Beaman instructs the following:
Created by a NYC ballet dancer and exclusively at Pure, Figure 4 is the most challenging barre experience out there, enhancing precision dance techniques with strength training. With high-energy choreography and interval cardio, Figure 4 keeps your pulse pounding while forging a lean, sculpted physique focusing on the thighs, arms, abs, and glutes. Socks with grips or bare feet for class.




In this challenging program suitable for all levels, there is an emphasis on alignment, stretching, and proper technique. Instructors are hands-on and guide the class at a slower pace, making it ideal for beginners or those looking to build a stronger foundation.