Robin Simmonds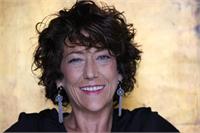 Robin Simmonds became a certified Iyengar teacher in 2012 (Intro 1/2). She is also a certified Thai Massage therapist, practicing since 2006. She has taught yoga in Manhattan and Brooklyn since 2003 after receiving her first certification from Integral Yoga Institute. Before beginning her yoga studies, Robin was a performing modern dancer, choreographer and costume designer based in NYC.
Robin Simmonds instructs the following:
Handstand Class:

Learn the basics of handstands, beginning with safe and effective alignment. Together we will confidently approach a handstand through understanding the importance of hand/body placement, core work & balance. We will explore different ways of entering handstands, and you will be empowered with tips and drills to continue your handstand journey. Prerequisite Vinyasa 2 level practice.