Lindsey Miller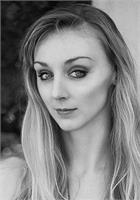 Lindsey Miller
HOMETOWN
Normal, Illinois
PHILOSOPHY
Lindsey is thrilled to combine her passions of physical fitness and teaching by joining the Figure 4 team at Pure Yoga.
CLASSES AT PURE
Figure 4
EXPERIENCE & CERTIFICATIONS
BFA in Dance Performance (Summa Cum Laude),
MENTORS
Her mother
BEFORE YOGA
Professional Dancer
Lindsey Miller instructs the following:
Created by a NYC ballet dancer and exclusively at Pure, Figure 4 is the most challenging barre experience out there, enhancing precision dance techniques with strength training. With high-energy choreography and interval cardio, Figure 4 keeps your pulse pounding while forging a lean, sculpted physique focusing on the thighs, arms, abs, and glutes. Socks with grips or bare feet for class.




Combining the benefits of ballet, Pilates and prenatal yoga, our signature baby-wearing barre class provides mom with a workout that will tone and strengthen her post natal body while creating a stronger bond with baby. For parents and babies up to one year, please bring a suitable carrier comfortable for you and baby.




Take the express route in the 45 minute class designed for those who want to achieve the benefits of Figure 4's all-around approach in minimal time.




Takes our premium Figure 4 Barre class and cranks up the intensity level by several notches. This non-stop workout targets every muscle repetitively and maximizes results by adding in a heart pumping, calorie blasting, cardio element. Level: Advanced, 2/3, should be familiar with Figure 4 Barre format. Not recommended for clients with prominent injuries or are who are pregnant.




Using the techniques of foam rolling, active isolated stretch and yin yoga, this class will aim to enhance mobility, reduce pain, increase flexibility and help restore balance to overused vs. underused muscles that are targeted in Figure 4 and all types of yoga.