Kat Fowler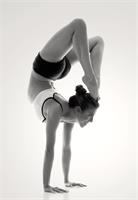 HOMETOWN
New York
PHILOSOPHY
Kat uses her passion for the yoga practice, love for anatomy and biomechanics, and lifelong surrounding of yoga philosophy to inspire her students to experience the limitless potential of the human spirit through the path of a yoga practice. Integrating an upbringing of spirituality and over fifteen years of personal practice, her classes are creative and intelligent, anatomically informed and athletically challenging, spiritually grounding, and are accessible to yoga students of all levels.
CLASSES AT PURE
Vinyasa 2, Vinyasa 2/3
EXPERIENCE & CERTIFICATIONS
Yoga Alliance E-RYT 500hour Certified Teacher, Yoga Medicine Teacher Training, YM Specialty in Sports Medicine Training, YM Specialty in Detox And Holistic Health, YM Anatomically Aligned Sequencing Training, Yoga To The People Teacher Training, Dharma Yoga Life Of A Yogi Training, Kula Yoga Project Advanced Teacher Training, Yoga Tune Up Therapy Ball Training, YTU Integrated Embodied Anatomy Training, AHA CPR + AED Certification
MENTORS
Tiffany Cruikshank
Kat Fowler is currently not instructing any classes.