Taylor Dunham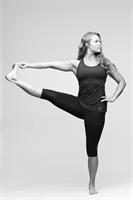 HOMETOWN
San Angelo, Texas
PHILOSOPHY
Through Vinyasa, Hot Power Vinyasa, and private sessions, Taylor teaches her students that their practice reaches far beyond the mat.
CLASSES AT PURE
Vinyasa, Hot Power Vinyasa
EXPERIENCE & CERTIFICATIONS
E-YRT 200, Yoga Tune Up®, AcroYoga®, Thai Massage, Yoga Tune Up® Therapy Ball Teacher Trainer, Anatomy Instructor, Graphic Designer and Photographer
MENTORS
Jill Miller, Marco Rojas, Kay Kay Clivio
BEFORE YOGA
Competitive Triathlete & Rugby Player
Taylor Dunham instructs the following:
Taught in the heated room, this style works through poses and sequences linked to breath. Sequencing will vary with instructor philosophy in this vigorous and fluid approach to yoga.




This is an open level power yoga class taught in a room heated to 100 degrees. The heat will provide for a detoxifying sweat while you flow through an athletic and dynamic sequence of postures.




This workshop applies to anyone and everyone with tension, stress, or pain in your body. Whether you're a 9-5er, an athlete, a mom, a yogi, or all of the above... we ALL work hard and we ALL carry tension in our tissues! Whether your most common complaint is neck & back pain, shoulder stiffness, or tension headaches (to name just a few) - we will address it! With easy and effective therapy ball techniques, you will learn how to roll out tension, improve your breath capacity, prevent injuries, and create long-lasting positive change in your body AND in your movement patterns.

You will leave feeling refreshed and renewed.
Absolutely no yoga or other experience is necessary - everyone is welcome!

PRICING

Pure & Equinox Members | $40

Non Members | $45

*Price includes one new set of Plus-sized therapy balls to keep.