Kate Kuss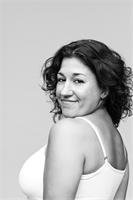 HOMETOWN
New York
PHILOSOPHY
Kate has seen how the practice of yoga + meditation leads to health, happiness and a deep connection to what truly matters. As a teacher, Kate's passion is helping her students find equanimity both on and off the mat. Kate is deeply aware how this physical, spiritual and emotional practice benefits and changes people's lives.
CLASSES AT PURE
Hot Vinyasa, Hot Slow Flow, Yin Yoga, Meditation and Yoga Nidra
EXPERIENCE & CERTIFICATIONS
Over 1,500 hours of yoga training. E-RYT 500
MENTORS
Kay Kay Clivio, Yogi Charu, Bryan Kest, Ulrica Norberg and Joshua Greene
BEFORE YOGA
Kate continues to nurture a career in the media and entertainment industry. Her passion is teaching yoga and meditation.
Kate Kuss instructs the following:
Yin yoga is characterized by poses supported by props (blanket, block, bolster). To differentiate it from a restorative class, yin will get deep into the soft tissue of the body. It's less restful, and geared more towards a functional release of deep muscle tissue.




Held in warm room, flow through ashtanga-like sequences to encourage deep muscle tissue stretching and release.Warmly heated room to encourage opening of muscles.Temperature of room ranges around 80+degrees.Great way for athletes to cross-train.Focus on Safety and Alignment of each asana while holding poses 5-7 breaths to encourage deep stretching and opening.Learn benefits of each asana and pose sequences you can travel with to keep your muscles open while away from home.