Laura Brandel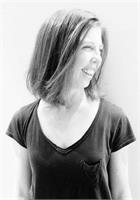 HOMETOWN
Malverne, New York
PHILOSOPHY
Laura Brandel has a strong understanding of the principles of yoga and how to share these teachings from her heart. She is a kind and intuitive teacher with a calm yet dynamic voice. One of her most outstanding qualities is how attentive she is, watching each student and seeing what they need as individuals.
CLASSES AT PURE
Yoga Nidra, Vinyasa & Restorative
EXPERIENCE & CERTIFICATIONS
E-RYT 200 RYT 500 from Pure Yoga with a focus in Yoga Therapy
MENTORS
Dana Slamp
BEFORE YOGA
Laura Brandel instructs the following:
Yoga Nidra (Psychic sleeping) – Yoga Nidra is the art of conscious relaxation. It is a powerful practice where the body and mind are liberated from their tensions and anxiety. One learns how to put the body into sleep while the mind remains fully awake. The brain wave drops into the theta state where deep levels of healing takes place on the emotional, mental, and physical planes.




An iyengar inspired introduction to the fundamentals of yoga with an explanation of the postures combined with correct breathing techniques. Class is conducted at a more relaxed pace where students are encouraged to ask questions. Ideal for first timers




Vinyasa is characterized by flowing poses and sequences that are linked to the breath. This class is diverse and sequencing will vary with instructor philosophy and in general is a vigorous, more athletic approach to yoga.




Go deep in both mind and body, with a portion of the class devoted to Yin Yoga and a portion to Meditation and Breath practices. Yin is a grounding practice where poses are held for long periods of time, helping to release connective tissue and muscular tension to remove blockages in the physical body. Meditation and breath techniques help steady the mind and create a sense of harmony and internal balance. Your body and mind will feel relaxed and refreshed as a result of these two powerful practices.