Sonja Rzepski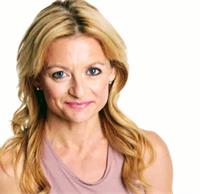 HOMETOWN
Penn Yan, Upstate NY Finger Lakes Region
PHILOSOPHY
Sonja believes that although physical injuries, health conditions and modern stress may be the reason someone comes to yoga, it also invites them to celebrate the process toward finding balance and clarity in their life.
CLASSES AT PURE
Vinyasa, Yin Yang, Alignment Basics, Nidra
EXPERIENCE & CERTIFICATIONS
Yoga Therapist, Ashtanga, Rehabilitation, Yoga for Athletes, Prenatal Yoga, Samahita Yoga Institute, Prema Yoga Therapy Institute, Foundations of Flexibility and Alignment, Functional Anatomy.
MENTORS
Paul Dallaghan, Eddie Stern, Saraswati Jois.
BEFORE YOGA
Aerial Acrobat
Sonja Rzepski instructs the following:
Handstand Class:

Learn the basics of handstands, beginning with safe and effective alignment. Together we will confidently approach a handstand through understanding the importance of hand/body placement, core work & balance. We will explore different ways of entering handstands, and you will be empowered with tips and drills to continue your handstand journey. Prerequisite Vinyasa 2 level practice.




This class explores the traditional asanas (or "poses") of yoga, with basic to challenging options offered. Calming breathing techniques and the meditative aspect of the practice may be featured.




This group seated meditation class offer students of all levels a chance to cultivate a clear awareness and restful focus, this is a traditional 20 minute mindfulness training program using breath awareness to lead the practitioner towards a state of meditation.