Sonja Rzepski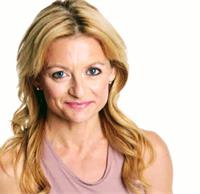 HOMETOWN
Penn Yan, Upstate NY Finger Lakes Region
PHILOSOPHY
Sonja believes that although physical injuries, health conditions and modern stress may be the reason someone comes to yoga, it also invites them to celebrate the process toward finding balance and clarity in their life.
CLASSES AT PURE
Vinyasa, Yin Yang, Alignment Basics
EXPERIENCE & CERTIFICATIONS
Yoga Therapist, Ashtanga, Rehabilitation, Yoga for Athletes, Prenatal Yoga, Samahita Yoga Institute, Prema Yoga Therapy Institute, Foundations of Flexibility and Alignment, Functional Anatomy.
MENTORS
Paul Dallaghan, Eddie Stern, Saraswati Jois.
BEFORE YOGA
Actress, Aerial Acrobat
Sonja Rzepski instructs the following:
Vinyasa is characterized by flowing poses and sequences that are linked to the breath. This class is diverse and sequencing will vary with instructor philosophy and in general is a vigorous, more athletic approach to yoga.




This class begins with a fiery Yang(Vinyasa) practice to build heat in the body. This heat prepares the body to then melt deeply into 30 minutes of Yin yoga (restorative, deep release).




This therapeutic class is designed to develop ease, healthy alignment, and body awareness. Props and mindful adjustments in posture are used to aid body awareness and focus. It's yoga without the "om."




Candle light flow is a heated, dynamic class that encompasses a strong standing flow to warm the body. After fifteen minutes of challenging standing poses, stretching floor poses allow us to breath through all our pains and problems and be free. Special attention is paid to hip opening leaving the class in utopia!