Slow Flow Yoga (1/2)
This class is taught by: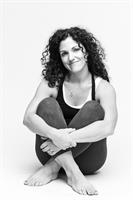 Stephanie Ervin
HOMETOWN
Las Vegas, Nevada
PHILOSOPHY
Stephanie teaches with close attention to alignment, guiding her students with compassion and humor so that they can gain knowledge, awareness and understanding of themselves through their practice.
CLASSES AT PURE
Basics, Restorative, Slow Flow, Meditation
EXPERIENCE & CERTIFICATIONS
3 Years, 300-Hour Teacher Certification, Restorative Yoga, Therapeutic Yoga, Dance
MENTORS
Jody Rufty, Sarah Bell, Paula Lynch-Liberis
BEFORE YOGA
Bartender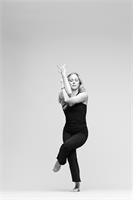 HOMETOWN
North Carolina
PHILOSOPHY
Pam encourages students to find the interconnections of body, mind and soul and to take what we learn on the yoga mat into all areas of their life.
CLASSES AT PURE
Vinyasa
EXPERIENCE & CERTIFICATIONS
12 Years, Therapeutic Yoga
MENTORS
Charles and Lisa Matkin
BEFORE YOGA
Advertising
Take it slow with this gentle, but deep approach to Vinyasa yoga. This practice links poses to breath to reveal body awareness, inner strength, and easeful opening.
Upcoming classes:
Sign Up

Sun

Dec 16 5:30 pm - 6:30 pm

with

Stephanie

Ervin




Sun

Dec 30 5:30 pm - 6:30 pm

with

Stephanie

Ervin




Fri

Jan 04 5:00 pm - 6:00 pm

with

Pam

Reece




Sun

Jan 06 5:30 pm - 6:30 pm

with

Stephanie

Ervin




Fri

Jan 11 5:00 pm - 6:00 pm

with

Pam

Reece




Sun

Jan 13 5:30 pm - 6:30 pm

with

Stephanie

Ervin




Fri

Jan 18 5:00 pm - 6:00 pm

with

Pam

Reece




Sun

Jan 20 5:30 pm - 6:30 pm

with

Stephanie

Ervin




Fri

Jan 25 5:00 pm - 6:00 pm

with

Pam

Reece




Sun

Jan 27 5:30 pm - 6:30 pm

with

Stephanie

Ervin




Fri

Feb 01 5:00 pm - 6:00 pm

with

Pam

Reece




Sun

Feb 03 5:30 pm - 6:30 pm

with

Stephanie

Ervin




Fri

Feb 08 5:00 pm - 6:00 pm

with

Pam

Reece




Sun

Feb 10 5:30 pm - 6:30 pm

with

Stephanie

Ervin




Fri

Feb 15 5:00 pm - 6:00 pm

with

Pam

Reece




Sun

Feb 17 5:30 pm - 6:30 pm

with

Stephanie

Ervin




Fri

Feb 22 5:00 pm - 6:00 pm

with

Pam

Reece




Sun

Feb 24 5:30 pm - 6:30 pm

with

Stephanie

Ervin




Fri

Mar 01 5:00 pm - 6:00 pm

with

Pam

Reece