Slow Flow Yoga (1/2)
This class is taught by: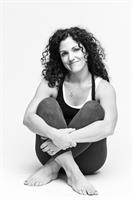 Stephanie Ervin
HOMETOWN
Las Vegas, Nevada
PHILOSOPHY
Stephanie teaches with close attention to alignment, guiding her students with compassion and humor so that they can gain knowledge, awareness and understanding of themselves through their practice.
CLASSES AT PURE
Basics, Restorative, Slow Flow, Meditation
EXPERIENCE & CERTIFICATIONS
3 Years, 300-Hour Teacher Certification, Restorative Yoga, Therapeutic Yoga, Dance
MENTORS
Jody Rufty, Sarah Bell, Paula Lynch-Liberis
BEFORE YOGA
Bartender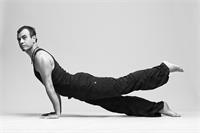 HOMETOWN
New York; Born in Paris. Raised in France, Switzerland & UK
PHILOSOPHY
Eddie trusts that we want balance between the 3 dimensional and the subtle distinctions to feel grounded in a daily modern living while emotionally happy and minimal.
Yoga can bring that balance almost immediately while it weaves a wide spectrum of physical precision, breathing and sound dynamics that cultivate all our dimensions in the immediacy of the instance. Eddie's class is a mind calming commanded flow of intuitive natural sequences, assisted postures, inspiring music for the senses, rest and meditation at the end of its journey.
CLASSES AT PURE
Jivamukti-Based Vinyasa, Slow Flow, Hot Vinyasa
EXPERIENCE & CERTIFICATIONS
800-Hour Jivamukti Certification; Yoga Teacher (but not limited to) since 2007.
MENTORS
David Life, Nicole Nichols, Sri K. Pathabi Jois, Mark Whitwell, David Hollander and David Bowie.
BEFORE YOGA
Editorial Fashion Design Hair and involved in Sound & Visual Arts.
Take it slow with this gentle, but deep approach to Vinyasa yoga. This practice links poses to breath to reveal body awareness, inner strength, and easeful opening.
Upcoming classes:
Sun

Apr 23 5:30 pm - 6:30 pm

with

Stephanie

Ervin




Sign Up

Sun

Apr 30 5:30 pm - 6:30 pm

with

Eddie

Teboul




Sun

May 07 5:30 pm - 6:30 pm

with

Stephanie

Ervin




Sun

May 14 5:30 pm - 6:30 pm

with

Stephanie

Ervin




Sun

May 21 5:30 pm - 6:30 pm

with

Stephanie

Ervin




Sun

Jun 04 5:30 pm - 6:30 pm

with

Stephanie

Ervin




Sun

Jun 11 5:30 pm - 6:30 pm

with

Stephanie

Ervin




Sun

Jun 18 5:30 pm - 6:30 pm

with

Stephanie

Ervin




Sun

Jun 25 5:30 pm - 6:30 pm

with

Stephanie

Ervin




Sun

Jul 02 5:30 pm - 6:30 pm

with

Stephanie

Ervin




Sun

Jul 09 5:30 pm - 6:30 pm

with

Stephanie

Ervin




Sun

Jul 16 5:30 pm - 6:30 pm

with

Stephanie

Ervin




Sun

Jul 23 5:30 pm - 6:30 pm

with

Stephanie

Ervin




Sun

Jul 30 5:30 pm - 6:30 pm

with

Stephanie

Ervin




Sun

Aug 06 5:30 pm - 6:30 pm

with

Stephanie

Ervin




Sun

Aug 13 5:30 pm - 6:30 pm

with

Stephanie

Ervin




Sun

Aug 20 5:30 pm - 6:30 pm

with

Stephanie

Ervin