Slow Flow Yoga (1/2)
This class is taught by: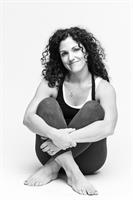 Stephanie Ervin
HOMETOWN
Las Vegas, Nevada
PHILOSOPHY
Stephanie teaches with close attention to alignment, guiding her students with compassion and humor so that they can gain knowledge, awareness and understanding of themselves through their practice.
CLASSES AT PURE
Basics, Restorative, Slow Flow, Meditation
EXPERIENCE & CERTIFICATIONS
3 Years, 300-Hour Teacher Certification, Restorative Yoga, Therapeutic Yoga, Dance
MENTORS
Jody Rufty, Sarah Bell, Paula Lynch-Liberis
BEFORE YOGA
Bartender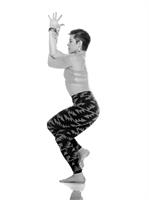 HOMETOWN
Guilford, Connecticut & Lima, Peru
PHILOSOPHY
My teaching is a call to meet your edge and explore yourself body, mind and spirit. Moving freely, creatively and organically is our birthright. Let's have fun as we dive into the Great Mystery of ourselves.
CLASSES AT PURE
Forrest Yoga
EXPERIENCE & CERTIFICATIONS
15+ years personal practice. e-RYT, Advanced Yin Yoga Teacher, Certified Forrest Yoga Teacher, Reiki master, Thai massage and Myo-Fascial Meredian Release bodyworker. Black belt. Life-long student.
MENTORS
Erica Mather, Ana Forrest
BEFORE YOGA
Aerobics instructor, editor, webmaster
Take it slow with this gentle, but deep approach to Vinyasa yoga. This practice links poses to breath to reveal body awareness, inner strength, and easeful opening.
Upcoming classes:
Sign Up

Sun

Jul 30 5:30 pm - 6:30 pm

with

Stephanie

Ervin




Sun

Aug 06 5:30 pm - 6:30 pm

with

Lola

Rephann




Sun

Aug 13 5:30 pm - 6:30 pm

with

Stephanie

Ervin




Sun

Aug 20 5:30 pm - 6:30 pm

with

Stephanie

Ervin




Sun

Aug 27 5:30 pm - 6:30 pm

with

Stephanie

Ervin




Sun

Sep 10 5:30 pm - 6:30 pm

with

Stephanie

Ervin




Sun

Sep 17 5:30 pm - 6:30 pm

with

Stephanie

Ervin




Sun

Sep 24 5:30 pm - 6:30 pm

with

Stephanie

Ervin




Sun

Oct 01 5:30 pm - 6:30 pm

with

Stephanie

Ervin




Sun

Oct 08 5:30 pm - 6:30 pm

with

Stephanie

Ervin




Sun

Oct 15 5:30 pm - 6:30 pm

with

Stephanie

Ervin




Sun

Oct 22 5:30 pm - 6:30 pm

with

Stephanie

Ervin




Sun

Oct 29 5:30 pm - 6:30 pm

with

Stephanie

Ervin




Sun

Nov 05 5:30 pm - 6:30 pm

with

Stephanie

Ervin




Sun

Nov 12 5:30 pm - 6:30 pm

with

Stephanie

Ervin




Sun

Nov 19 5:30 pm - 6:30 pm

with

Stephanie

Ervin




Sun

Nov 26 5:30 pm - 6:30 pm

with

Stephanie

Ervin