Slow Flow Meditation (1/2)
This class is taught by: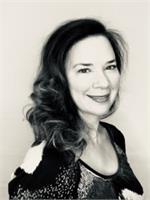 HOMETOWN:
Washington State
PHILOSOPHY
Dana's adventurous classes encourage moving from your center, overcoming fear, and the courage to love oneself. She wishes for her students to experience the truth in their way - be it though a vigorous physical practice, music, restorative yoga, or meditation.
CLASSES AT PURE
Yoga Therapy, Vinyasa
EXPERIENCE & CERTIFICATIONS
7 Years, Pure Yoga Senior Teacher and Mentor, E-RYT 50, Prenatal Yoga, Restorative Yoga
MENTORS
Georgia from Bikram
BEFORE YOGA
Writer and Actor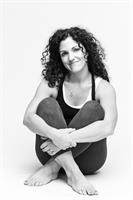 Stephanie Ervin
HOMETOWN
Las Vegas, Nevada
PHILOSOPHY
Stephanie teaches with close attention to alignment, guiding her students with compassion and humor so that they can gain knowledge, awareness and understanding of themselves through their practice.
CLASSES AT PURE
Basics, Restorative, Slow Flow, Meditation
EXPERIENCE & CERTIFICATIONS
3 Years, 300-Hour Teacher Certification, Restorative Yoga, Therapeutic Yoga, Dance
MENTORS
Jody Rufty, Sarah Bell, Paula Lynch-Liberis
BEFORE YOGA
Bartender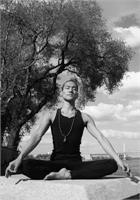 HOMETOWN
Queens, New York
PHILOSOPHY
Sho believes that the purpose of our lives is to be happy (and share this happiness with others) - this shines through in his class. He incorporates elements of unconditional love by building awareness in friendliness, joy, and equanimity among all souls.
CLASSES AT PURE
Yin, Restorative, Classical Hatha, Meditation, Yoga Nidra, Slow Flow
EXPERIENCE & CERTIFICATIONS
Student of meditation since age 7; 800 hour certified in Yogic Lifestyle & Science, Classical Hatha Yoga, Meditation & Pranayama, Restorative Yoga, Yin Yoga, Pre-natal Yoga; On-going training in Contortion, Circus Arts, Life-Coaching, Philosophy, and Yoga
MENTORS
Hisao "Genki" Horiguchi, Yogi Charu, Mary Aranas, Isaac Pena, Kazu Chan, Shelly Zagor
BEFORE YOGA
Pastry Chef
Take it slow with this gentle, but deep approach to Vinyasa yoga. This practice links poses to breath to reveal body awareness, inner strength, and easeful opening. The later part of class includes a guided meditation for the ultimate yoga experience.
Upcoming classes:
Sign Up

Wed

May 31 5:00 pm - 6:15 pm

with

Dana

Slamp




Sign Up

Fri

Jun 02 10:30 am - 12:00 pm

with

Stephanie

Ervin




Sign Up

Sat

Jun 03 10:30 am - 12:00 pm

with

Sho

Higuchi




Wed

Jun 07 5:00 pm - 6:15 pm

with

Dana

Slamp




Fri

Jun 09 10:30 am - 12:00 pm

with

Stephanie

Ervin




Sat

Jun 10 10:30 am - 12:00 pm

with

Sho

Higuchi




Wed

Jun 14 5:00 pm - 6:15 pm

with

Dana

Slamp




Fri

Jun 16 10:30 am - 12:00 pm

with

Stephanie

Ervin




Sat

Jun 17 10:30 am - 12:00 pm

with

Sho

Higuchi




Wed

Jun 21 5:00 pm - 6:15 pm

with

Dana

Slamp




Fri

Jun 23 10:30 am - 12:00 pm

with

Stephanie

Ervin




Sat

Jun 24 10:30 am - 12:00 pm

with

Sho

Higuchi




Wed

Jun 28 5:00 pm - 6:15 pm

with

Dana

Slamp




Fri

Jun 30 10:30 am - 12:00 pm

with

Stephanie

Ervin




Sat

Jul 01 10:30 am - 12:00 pm

with

Sho

Higuchi




Wed

Jul 05 5:00 pm - 6:15 pm

with

Dana

Slamp




Fri

Jul 07 10:30 am - 12:00 pm

with

Stephanie

Ervin




Sat

Jul 08 10:30 am - 12:00 pm

with

Sho

Higuchi




Wed

Jul 12 5:00 pm - 6:15 pm

with

Dana

Slamp




Fri

Jul 14 10:30 am - 12:00 pm

with

Stephanie

Ervin