Alignment Basics
This class is taught by: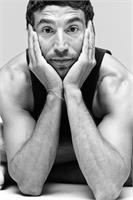 HOMETOWN
Menomonee Falls, Wisconsin
PHILOSOPHY
I love being a part of my students' self-development, and giving them the tools to heal.
CLASSES AT PURE
Alignment Basics, Vinyasa 1/2, Basics, Back Care, Slow Flow, Private Yoga
EXPERIENCE & CERTIFICATIONS
Teaching for over 11 years and practicing for over 14 years. First teacher training with Bikram Choudhury in 2002 and spent 5 years in Hong Kong as one of Pure Yoga's first instructors.
MENTORS
Dharma Mittra, Anthony Carlisi, Baron Baptiste, Doug Keller, Kristyan Stjerne, Patrick Creelman, Tim Miller,Yogacharya V. Venkatesha of Mysore, India
BEFORE YOGA
Web Analyst for a software company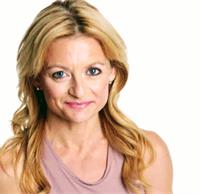 HOMETOWN
PennYan, Upstate NY Finger Lakes Region
PHILOSOPHY
Sonja believes that although physical injuries, health conditions and modern stress may be the reason someone comes to yoga, it also invites them to celebrate the process toward finding balance and clarity in their life.
CLASSES AT PURE
Vinyasa, Hot Slow Flow, Slow Flow
EXPERIENCE & CERTIFICATIONS
14 Years, Ashtanga, Rehabilitation, Yoga for Athletes, Prenatal Yoga, Samahita Yoga Institute Certified Yoga Instructor, Pre/Postnatal Exercise, Nutrition, Women's Health, Foundations of Flexibility and Alignment, Functional Anatomy
MENTORS
Paul Dallaghan, Eddie Stern, Pattabhi Jois
BEFORE YOGA
Actress, Aerial Acrobat
This therapeutic class is designed to develop ease, healthy alignment, and body awareness. Props and mindful adjustments in posture are used to aid body awareness and focus. It's yoga without the "om."
Upcoming classes:
Sign Up

Wed

May 31 10:45 am - 12:00 pm

with

Jon

Witt




Sign Up

Fri

Jun 02 10:45 am - 12:00 pm

with

Sonja

Rzepski




Sign Up

Mon

Jun 05 10:45 am - 12:00 pm

with

Jon

Witt




Wed

Jun 07 10:45 am - 12:00 pm

with

Jon

Witt




Fri

Jun 09 10:45 am - 12:00 pm

with

Sonja

Rzepski




Mon

Jun 12 10:45 am - 12:00 pm

with

Jon

Witt




Wed

Jun 14 10:45 am - 12:00 pm

with

Jon

Witt




Fri

Jun 16 10:45 am - 12:00 pm

with

Sonja

Rzepski




Mon

Jun 19 10:45 am - 12:00 pm

with

Jon

Witt




Wed

Jun 21 10:45 am - 12:00 pm

with

Jon

Witt




Fri

Jun 23 10:45 am - 12:00 pm

with

Sonja

Rzepski




Mon

Jun 26 10:45 am - 12:00 pm

with

Jon

Witt




Wed

Jun 28 10:45 am - 12:00 pm

with

Jon

Witt




Fri

Jun 30 10:45 am - 12:00 pm

with

Sonja

Rzepski




Mon

Jul 03 10:45 am - 12:00 pm

with

Jon

Witt




Wed

Jul 05 10:45 am - 12:00 pm

with

Jon

Witt




Fri

Jul 07 10:45 am - 12:00 pm

with

Sonja

Rzepski




Mon

Jul 10 10:45 am - 12:00 pm

with

Jon

Witt




Wed

Jul 12 10:45 am - 12:00 pm

with

Jon

Witt