Restorative (Open)
This class is taught by: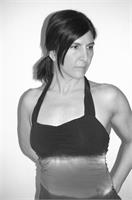 HOMETOWN
North Haledon, NJ
PHILOSOPHY
With a focus on alignment, Annette teaches with the intention of using breath as a meditative way to stay present; releasing what does not serve the body and mind in a positive way. Her intention is to support healing in the body and clear the mind to connect with your spiritual self.
CLASSES AT PURE
Hot Vinyasa, Vinyasa, Restorative, Slow Flow
EXPERIENCE & CERTIFICATIONS
Teaching since 2012. e-RYT 200, 200-Hour RYT with Kay Kay Clivio and Yogi Charu, 100-Hour Mentorship with Tanya Boulton, 100-Hour Prema Therapeutics training with Jon Witt and Dana Slamp, Yin Yoga with Kate Kuss, Children's yoga from Karma Kids, IM=X Pilates trained, Reiki Level 1&2. Working towards a 500-Hour advanced therapeutics training with Yoga Medicine (Tiffany Cruikshank) Energy healing through Angel Quest (Karen Noe)
MENTORS
Tanya Boulton
BEFORE YOGA
Licensing and recruiting in the Fashion Industry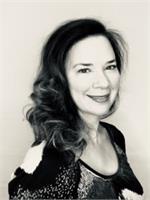 HOMETOWN:
Washington State
PHILOSOPHY
Dana's adventurous classes encourage moving from your center, overcoming fear, and the courage to love oneself. She wishes for her students to experience the truth in their way - be it though a vigorous physical practice, music, restorative yoga, or meditation.
CLASSES AT PURE
Yoga Therapy, Vinyasa
EXPERIENCE & CERTIFICATIONS
7 Years, Pure Yoga Senior Teacher and Mentor, E-RYT 50, Prenatal Yoga, Restorative Yoga
MENTORS
Georgia from Bikram
BEFORE YOGA
Writer and Actor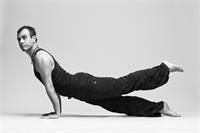 HOMETOWN
New York; Born in Paris. Raised in France, Switzerland & UK
PHILOSOPHY
Eddie trusts that we want balance between the 3 dimensional and the subtle distinctions to feel grounded in a daily modern living while emotionally happy and minimal.
Yoga can bring that balance almost immediately while it weaves a wide spectrum of physical precision, breathing and sound dynamics that cultivate all our dimensions in the immediacy of the instance. Eddie's class is a mind calming commanded flow of intuitive natural sequences, assisted postures, inspiring music for the senses, rest and meditation at the end of its journey.
CLASSES AT PURE
Jivamukti-Based Vinyasa, Slow Flow, Hot Vinyasa
EXPERIENCE & CERTIFICATIONS
800-Hour Jivamukti Certification; Yoga Teacher (but not limited to) since 2007.
MENTORS
David Life, Nicole Nichols, Sri K. Pathabi Jois, Mark Whitwell, David Hollander and David Bowie.
BEFORE YOGA
Editorial Fashion Design Hair and involved in Sound & Visual Arts.
Restorative yoga is a deeply relaxing way of practicing yoga. Given props, the student achieves poses without much muscular strength, facilitating deep release in the connective tissue and calming the nervous system. Teachers may offer a meditative focus
Upcoming classes:
Sign Up

Sun

Sep 30 6:15 pm - 7:15 pm

with

Annette

Vetere




Sign Up

Sun

Sep 30 6:30 pm - 7:45 pm

with

Dana

Slamp




Sun

Oct 07 6:15 pm - 7:15 pm

with

Eddie

Teboul




Sun

Oct 07 6:30 pm - 7:45 pm

with

Dana

Slamp




Sun

Oct 14 6:15 pm - 7:15 pm

with

Annette

Vetere




Sun

Oct 14 6:30 pm - 7:45 pm

with

Dana

Slamp




Sun

Oct 21 6:15 pm - 7:15 pm

with

Annette

Vetere




Sun

Oct 21 6:30 pm - 7:45 pm

with

Dana

Slamp




Sun

Oct 28 6:15 pm - 7:15 pm

with

Annette

Vetere




Sun

Oct 28 6:30 pm - 7:45 pm

with

Eddie

Teboul




Sun

Nov 04 6:15 pm - 7:15 pm

with

Annette

Vetere




Sun

Nov 04 6:30 pm - 7:45 pm

with

Dana

Slamp




Sun

Nov 11 6:15 pm - 7:15 pm

with

Annette

Vetere




Sun

Nov 11 6:30 pm - 7:45 pm

with

Dana

Slamp




Sun

Nov 18 6:15 pm - 7:15 pm

with

Annette

Vetere




Sun

Nov 18 6:30 pm - 7:45 pm

with

Dana

Slamp




Sun

Nov 25 6:15 pm - 7:15 pm

with

Annette

Vetere




Sun

Nov 25 6:30 pm - 7:45 pm

with

Dana

Slamp




Sun

Dec 02 6:15 pm - 7:15 pm

with

Annette

Vetere




Sun

Dec 02 6:30 pm - 7:45 pm

with

Dana

Slamp