Restorative (Open)
This class is taught by: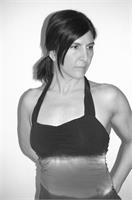 HOMETOWN
North Haledon, NJ
PHILOSOPHY
With a focus on alignment, Annette teaches with the intention of using breath as a meditative way to stay present; releasing what does not serve the body and mind in a positive way. Her intention is to support healing in the body and clear the mind to connect with your spiritual self.
CLASSES AT PURE
Hot Vinyasa, Vinyasa, Restorative, Slow Flow
EXPERIENCE & CERTIFICATIONS
Teaching since 2012. e-RYT 200, 200-Hour RYT with Kay Kay Clivio and Yogi Charu, 100-Hour Mentorship with Tanya Boulton, 100-Hour Prema Therapeutics training with Jon Witt and Dana Slamp, Yin Yoga with Kate Kuss, Children's yoga from Karma Kids, IM=X Pilates trained, Reiki Level 1&2. Working towards a 500-Hour advanced therapeutics training with Yoga Medicine (Tiffany Cruikshank) Energy healing through Angel Quest (Karen Noe)
MENTORS
Tanya Boulton
BEFORE YOGA
Licensing and recruiting in the Fashion Industry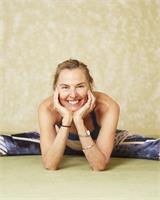 Home town Stamford CT
PHILOSOPHY- Yoga is a (fun!) healing tool for mind, body and spirit
Classes at PURE Hatha, Vinyasa, Restorative, Nidra, Basics, Meditation, Breath
Experience- 500 Hour E-RYT, 3HO certified, IAYT
MENTORS- Yogi Bhajan, Genny Kapuler, Dharma Mittra, Eddie Stern.
Before Yoga- MS Nutrition
Www.donnadavidgeyoga.com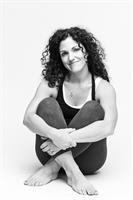 Stephanie Ervin
HOMETOWN
Las Vegas, Nevada
PHILOSOPHY
Stephanie teaches with close attention to alignment, guiding her students with compassion and humor so that they can gain knowledge, awareness and understanding of themselves through their practice.
CLASSES AT PURE
Basics, Restorative, Slow Flow, Meditation
EXPERIENCE & CERTIFICATIONS
3 Years, 300-Hour Teacher Certification, Restorative Yoga, Therapeutic Yoga, Dance
MENTORS
Jody Rufty, Sarah Bell, Paula Lynch-Liberis
BEFORE YOGA
Bartender
Restorative yoga is a deeply relaxing way of practicing yoga. Given props, the student achieves poses without much muscular strength, facilitating deep release in the connective tissue and calming the nervous system. Teachers may offer a meditative focus
Upcoming classes:
Sign Up

Sun

Jul 30 6:15 pm - 7:15 pm

with

Annette

Vetere




Sun

Aug 06 6:15 pm - 7:15 pm

with

Annette

Vetere




Sun

Aug 13 6:15 pm - 7:15 pm

with

Annette

Vetere




Sun

Aug 20 6:15 pm - 7:15 pm

with

Annette

Vetere




Sun

Aug 27 6:15 pm - 7:15 pm

with

Donna

Davidge




Fri

Sep 01 5:00 pm - 6:00 pm

with

Stephanie

Ervin




Sun

Sep 10 6:15 pm - 7:15 pm

with

Annette

Vetere




Sun

Sep 17 6:15 pm - 7:15 pm

with

Annette

Vetere




Sun

Sep 24 6:15 pm - 7:15 pm

with

Annette

Vetere




Sun

Oct 01 6:15 pm - 7:15 pm

with

Annette

Vetere




Sun

Oct 08 6:15 pm - 7:15 pm

with

Annette

Vetere




Sun

Oct 15 6:15 pm - 7:15 pm

with

Annette

Vetere




Sun

Oct 22 6:15 pm - 7:15 pm

with

Annette

Vetere




Sun

Oct 29 6:15 pm - 7:15 pm

with

Annette

Vetere




Sun

Nov 05 6:15 pm - 7:15 pm

with

Annette

Vetere




Sun

Nov 12 6:15 pm - 7:15 pm

with

Annette

Vetere




Sun

Nov 19 6:15 pm - 7:15 pm

with

Annette

Vetere




Sun

Nov 26 6:15 pm - 7:15 pm

with

Annette

Vetere