Figure 4 Fierce Dance Cardio (2/3)
This class is taught by: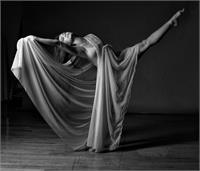 HOMETOWN
Santiago, Chile
PHILOSOPHY
Learn something from everyone around you and be your personal best!
CLASSES AT PURE
Figure 4
EXPERIENCE & CERTIFICATIONS
BFA in Dance University of Chile, Martha Graham School, Gyrotonic® Certification
MENTORS
My mother Patricia Moreno, my husband Joseph Encinia and my teachers Graciela Kozak and Jae Man Joo
BEFORE YOGA
Professional Dancer and Fitness Model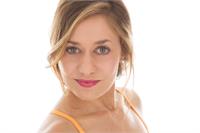 HOMETOWN
Manalapan, New Jersey
PHILOSOPHY
Teaching offers me the opportunity to push people beyond what they believe they can achieve and make them feel confident. If I'm lucky, we'll share a chuckle or two along the way.
CLASSES AT PURE
Figure 4
EXPERIENCE & CERTIFICATIONS
BFA in Dance (Summa Cum Laude), Lotte Berk
MENTORS
Shawn McCormack, Kate Albarelli
BEFORE YOGA
Professional Dancer
Figure 4 Fierce combines all the benefits of a dance cardio class with the strengthening and toning elements of a standard Figure 4 barré class. This is a high intensity workout that mixes cardiovascular aerobic dance combinations with interval training to target the thighs, arms, abs, and glutes. Easy to follow, energetic moves are created to make you burn calories and release endorphins. No worries, this is not zumba and you won't be twerking! All moves are easy to follow and focus on keeping your heart rate elevated and your confidence soaring. Sneakers are required for class.
Upcoming classes:
Fri

Nov 24 12:30 pm - 1:30 pm

with

Carolina

Rivera




Sign Up

Mon

Nov 27 12:30 pm - 1:30 pm

with

Carolina

Rivera




Sign Up

Tue

Nov 28 8:30 am - 9:30 am

with

Christina

Ilisije




Sign Up

Fri

Dec 01 12:30 pm - 1:30 pm

with

Erin

Kernion




Sign Up

Sat

Dec 02 8:00 am - 9:00 am

with

Christina

Ilisije




Sign Up

Mon

Dec 04 12:30 pm - 1:30 pm

with

Carolina

Rivera




Sign Up

Tue

Dec 05 8:30 am - 9:30 am

with

Christina

Ilisije




Sign Up

Fri

Dec 08 12:30 pm - 1:30 pm

with

Erin

Kernion




Sign Up

Sat

Dec 09 8:00 am - 9:00 am

with

Christina

Ilisije




Mon

Dec 11 12:30 pm - 1:30 pm

with

Carolina

Rivera




Tue

Dec 12 8:30 am - 9:30 am

with

Christina

Ilisije




Fri

Dec 15 12:30 pm - 1:30 pm

with

Erin

Kernion




Sat

Dec 16 8:00 am - 9:00 am

with

Christina

Ilisije




Mon

Dec 18 12:30 pm - 1:30 pm

with

Carolina

Rivera




Tue

Dec 19 8:30 am - 9:30 am

with

Christina

Ilisije




Fri

Dec 22 12:30 pm - 1:30 pm

with

Erin

Kernion




Tue

Dec 26 8:30 am - 9:30 am

with

Christina

Ilisije