Pure Cross Training (PXT)
This class is taught by: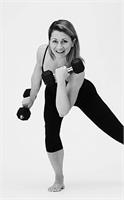 HOMETOWN
Manchester, CT
PHILOSOPHY
In all her classes, Alison strives to hold an open, positive space where students are supported and inspired to explore their minds and bodies through movement and breath, to challenge themselves in the most compassionate way possible, and to experience the practice as a means of letting go, growth, transformation, and healing.
CLASSES AT PURE
Hot Power and PXT
EXPERIENCE & CERTIFICATIONS
200 hour yoga training at Laughing Lotus, 100 hour hot power training at Pure Yoga
MENTORS
Everyone is the teacher
BEFORE YOGA
Office Manager, Opera Singer, Writer, Pastry Chef, Competitive Ballroom Dancer, Dance Teacher, Dental Assistant, among others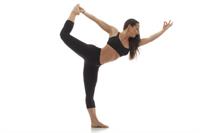 HOMETOWN
Cologne, Germany
PHILOSOPHY
Julia offers a variety of practices ranging from Power Vinyasa flow, "Bootcamp Style" Cross Training Class and spiritual Thai Yoga Massage. Private clients and Group classes enjoy being motivated and challenged from beginner to advanced. Julia shares her inspiration and love for the practice with everyone on and off the mat.
CLASSES AT PURE
Hot Power, PXT Cross Training
EXPERIENCE & CERTIFICATIONS
200 Hr- RYT Pure Yoga, 100 Hr- Mentorship with Loren Bassett, Thai Yoga Massage
MENTORS
Loren Bassett
Pure Cross Training (PXT) delivers a dynamic full-body 60 minute workout, consisting of an energetic yoga warmup, high intensity cardio intervals, strength training, and core work to maximize results.
Upcoming classes:
Sign Up

Sun

Mar 26 4:00 pm - 5:00 pm

with

Alison

O'Connor




Sign Up

Tue

Mar 28 6:30 am - 7:30 am

with

Alison

O'Connor




Sign Up

Tue

Mar 28 6:00 pm - 7:00 pm

with

Julia

Stephens




Sign Up

Tue

Mar 28 7:15 pm - 8:15 pm

with

Alison

O'Connor




Sign Up

Thu

Mar 30 6:15 pm - 7:15 pm

with

Alison

O'Connor




Sign Up

Sun

Apr 02 4:00 pm - 5:00 pm

with

Alison

O'Connor




Sign Up

Tue

Apr 04 6:30 am - 7:30 am

with

Alison

O'Connor




Sign Up

Tue

Apr 04 6:00 pm - 7:00 pm

with

Julia

Stephens




Sign Up

Tue

Apr 04 7:15 pm - 8:15 pm

with

Alison

O'Connor




Sign Up

Thu

Apr 06 6:15 pm - 7:15 pm

with

Alison

O'Connor




Sign Up

Sun

Apr 09 4:00 pm - 5:00 pm

with

Alison

O'Connor




Tue

Apr 11 6:30 am - 7:30 am

with

Alison

O'Connor




Tue

Apr 11 6:00 pm - 7:00 pm

with

Julia

Stephens




Tue

Apr 11 7:15 pm - 8:15 pm

with

Alison

O'Connor




Thu

Apr 13 6:15 pm - 7:15 pm

with

Alison

O'Connor




Sun

Apr 16 4:00 pm - 5:00 pm

with

Alison

O'Connor




Tue

Apr 18 6:30 am - 7:30 am

with

Alison

O'Connor




Tue

Apr 18 6:00 pm - 7:00 pm

with

Julia

Stephens




Tue

Apr 18 7:15 pm - 8:15 pm

with

Alison

O'Connor




Thu

Apr 20 6:15 pm - 7:15 pm

with

Alison

O'Connor