Ashtanga Open Practice
This class is taught by: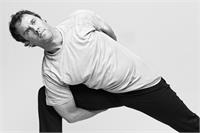 HOMETOWN
Colorado
PHILOSOPHY
Scott teaches an eclectic yoga sequence, drawing from his Hatha, Ayurveda and Ashtanga teachings. He believes yoga to be an effective method of self discovery and positive change. Scott aspires to introduce yoga's potential to newcomers and help facilitate regular practitioners' path to self knowledge and acceptance.
CLASSES AT PURE
Ashtanga, Vinyasa, Hot Power Yoga
EXPERIENCE & CERTIFICATIONS
Scott Harig has been a dedicated Ashtanga Yoga teacher since 2000. While living in Denver, Scott taught yoga exclusively at the Denver Ashtanga Yoga Center under the direction of Michael Rawlison. His main teacher today is Manju Jois, and for the last three years he's led the Ashtanga Program at Pure Yoga West in New York City.
BEFORE YOGA
Competitive Mountain Biker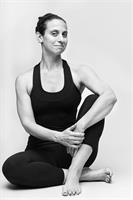 HOMETOWN
New York, NY
PHILOSOPHY
Andrea's strong flow is in an assimilation of anatomical knowledge, spiritual intention, meditation, and focused breath. An avid runner and kick-boxer, she loves the honesty found in simply moving and sweating.
CLASSES AT PURE
Vinyasa, Ashtanga, Hot Power
EXPERIENCE & CERTIFICATIONS
9 Years, 300-Hour Certification, ERYT-200 & RYT 500 with Yoga Alliance, Ashtanga, Meditation, Thai Yoga Massage, Marma Point Therapy, Yoga Tune Up®, MetaAnatomy Therapuetics, Kick-Boxing
MENTORS
Kristin Leal, David Swenson, Scott Harig, David Hollander, Jill Miller, Maty Ezraty, Yogi Charu
BEFORE YOGA
Documentary Producer
Ashtanga Open Practice refers to the way Ashtanga Yoga is traditionally taught in its home city of Mysore, India. This program is one of Pure's unique and specialized offerings.

Each student is taught individually; given a one-on-one lesson within a group class. This individual approach means Ashtanga Open Practice classes are a perfect fit for new and longtime practitioners. Each and every student is guided and supported in an ongoing program that offers an incredible array of strength, flexibility, and flow resulting in a practice that detoxifies, balances, and strengthens both body and mind.

Each student is encouraged to memorize the breathing/movement sequence and develop an independent yet insightfully supported practice.
Upcoming classes:
Tue

Oct 17 6:00 am - 10:00 am

with

Scott

Harig




Sign Up

Tue

Oct 17 10:00 am - 11:00 am

with

Andrea

Borrero




Sign Up

Wed

Oct 18 6:00 am - 10:00 am

with

Scott

Harig




Sign Up

Wed

Oct 18 10:00 am - 11:00 am

with

Michele

Lee




Sign Up

Thu

Oct 19 6:00 am - 10:00 am

with

Scott

Harig




Sign Up

Thu

Oct 19 10:00 am - 11:00 am

with

Michele

Lee




Sign Up

Fri

Oct 20 6:00 am - 10:00 am

with

Scott

Harig




Sign Up

Mon

Oct 23 6:00 am - 10:00 am

with

Scott

Harig




Sign Up

Mon

Oct 23 10:00 am - 11:00 am

with

Michele

Lee




Sign Up

Tue

Oct 24 6:00 am - 10:00 am

with

Scott

Harig




Sign Up

Tue

Oct 24 10:00 am - 11:00 am

with

Andrea

Borrero




Wed

Oct 25 6:00 am - 10:00 am

with

Scott

Harig




Wed

Oct 25 10:00 am - 11:00 am

with

Michele

Lee




Thu

Oct 26 6:00 am - 10:00 am

with

Scott

Harig




Thu

Oct 26 10:00 am - 11:00 am

with

Andrea

Borrero




Fri

Oct 27 6:00 am - 10:00 am

with

Scott

Harig




Mon

Oct 30 6:00 am - 10:00 am

with

Scott

Harig




Mon

Oct 30 10:00 am - 11:00 am

with

Michele

Lee




Tue

Oct 31 6:00 am - 10:00 am

with

Scott

Harig




Tue

Oct 31 10:00 am - 11:00 am

with

Andrea

Borrero