Ashtanga Open Practice
This class is taught by: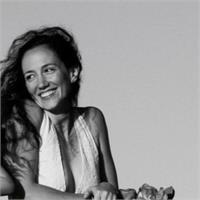 HOMETOWN: Hell's Kitchen, NYC
PHILOSOPHY: Gratitude, surrender, love and breathe on your way there.
CLASSES AT PURE: Ashtanga Open Practice, nidra & vinyasa
EXPERIENCE & CERTIFICATIONS: Practicing since 2002. Multiple ashtanga trainings with Scott Harig, Nidra training with Shakti Assouline Benedict & Rasa Yoga TT.
MENTORS: Scott Harig
BEFORE YOGA: Mom. Still Mom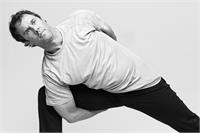 HOMETOWN
Colorado
PHILOSOPHY
Scott teaches an eclectic yoga sequence, drawing from his Hatha, Ayurveda and Ashtanga teachings. He believes yoga to be an effective method of self discovery and positive change. Scott aspires to introduce yoga's potential to newcomers and help facilitate regular practitioners' path to self knowledge and acceptance.
CLASSES AT PURE
Ashtanga, Vinyasa, Hot Power Yoga
EXPERIENCE & CERTIFICATIONS
Scott Harig has been a dedicated Ashtanga Yoga teacher since 2000. While living in Denver, Scott taught yoga exclusively at the Denver Ashtanga Yoga Center under the direction of Michael Rawlison. His main teacher today is Manju Jois, and for the last three years he's led the Ashtanga Program at Pure Yoga West in New York City.
BEFORE YOGA
Competitive Mountain Biker
Ashtanga Open Practice refers to the way Ashtanga Yoga is traditionally taught in its home city of Mysore, India. This program is one of Pure's unique and specialized offerings.

Each student is taught individually; given a one-on-one lesson within a group class. This individual approach means Ashtanga Open Practice classes are a perfect fit for new and longtime practitioners. Each and every student is guided and supported in an ongoing program that offers an incredible array of strength, flexibility, and flow resulting in a practice that detoxifies, balances, and strengthens both body and mind.

Each student is encouraged to memorize the breathing/movement sequence and develop an independent yet insightfully supported practice.
Upcoming classes:
Wed

Jan 23 6:30 am - 9:00 am

with

Jamie

Harig




Wed

Jan 23 6:30 am - 10:30 am

with

Scott

Harig




Sign Up

Thu

Jan 24 6:30 am - 10:30 am

with

Michele

Lee




Sign Up

Thu

Jan 24 6:30 am - 9:00 am

with

Scott

Harig




Sign Up

Fri

Jan 25 6:30 am - 10:30 am

with

Scott

Harig




Sign Up

Fri

Jan 25 6:30 am - 9:00 am

with

Jamie

Harig




Sign Up

Mon

Jan 28 6:30 am - 9:00 am

with

Jamie

Harig




Sign Up

Mon

Jan 28 6:30 am - 10:30 am

with

Scott

Harig




Sign Up

Tue

Jan 29 6:30 am - 10:30 am

with

Jamie

Harig




Sign Up

Tue

Jan 29 6:30 am - 9:00 am

with

Scott

Harig




Sign Up

Wed

Jan 30 6:30 am - 9:00 am

with

Jamie

Harig




Sign Up

Wed

Jan 30 6:30 am - 10:30 am

with

Scott

Harig




Thu

Jan 31 6:30 am - 10:30 am

with

Jamie

Harig




Thu

Jan 31 6:30 am - 9:00 am

with

Scott

Harig




Fri

Feb 01 6:30 am - 10:30 am

with

Scott

Harig




Fri

Feb 01 6:30 am - 9:00 am

with

Jamie

Harig




Mon

Feb 04 6:30 am - 9:00 am

with

Jamie

Harig




Mon

Feb 04 6:30 am - 10:30 am

with

Scott

Harig




Tue

Feb 05 6:30 am - 10:30 am

with

Jamie

Harig




Tue

Feb 05 6:30 am - 9:00 am

with

Scott

Harig