Mysore (Open)
This class is taught by: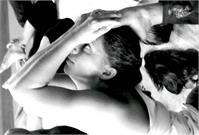 Hometown: Honolulu, Hawaii
Philosophy: It is imperative that all who teach have insight and compassion.
Classes at Pure: Mysore style ashtanga yoga
Experience: I began apprenticing with Tim Miller at the Ashtanga Yoga Center in 2002 after completing several of his teacher trainings. I have been teaching with Tim since 2003 and have assisted him in primary, second and third series teacher trainings over the years. I have attended the last few Confluences of senior ashtanga yoga teachers and assisted Tim during his presentations.
Mentors: I have been very fortunate to study directly with Tim Miller for almost 18 years, Tim was the first teacher certified by Pattabhi Jois to teach ashtanga yoga. I have also done some work with Cathy Louise Broida in Hawaii who has immense knowledge of the practice and very gifted hands on adjustment style.
Before yoga: I was born and raised in Hawaii and attending college there and obtained my registered nursing license. I worked in women's health for most of my career as a nurse. I then raised 3 children who are in the 20's now and all recent college graduates. I recently worked for the Sonima Foundation teaching yoga in the elementary schools for several years before returning back to teach at the AYC.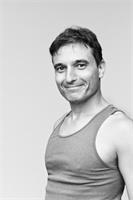 HOMETOWN
New York, NY
PHILOSOPHY
David's goal is to create a steady and safe environment where each individual's practice can flower.
CLASSES AT PURE
Mysore Ashtanga
EXPERIENCE & CERTIFICATIONS
20 Years, Ashtanga, Vinyasa
MENTORS
David's greatest influences are Shri K . Patthabhi Jois, BNS Iyengar, and Shri Sheshadri - all of Mysore India, Shri Brahmananda Sarasvati and his senior students at Ananda Ashram, all of the teachers of the American Yoga Movement in styles from Iyengar to Ashtanga that I have had the honor of learning from and singularly Shyam Das for unveiling sacred and devotional India to this seeker.
BEFORE YOGA
David was a full time artist and art teacher as well as traveling extensively through the USA and Europe.

"Mysore" refers to the way Ashtanga Yoga is traditionally taught in its home city of Mysore, India. This program is one of Pure's unique and specialized offerings.
In "Mysore" each student is taught individually; given a one-on-one lesson within a group class. This individual approach means Mysore classes are a perfect fit for new and longtime practitioners. Each and every student is guided and supported in an ongoing program that offers an incredible array of strength, flexibility, and flow resulting in a practice that detoxifies, balances, and strengthens both body and mind.
In Mysore class, each student is encouraged to memorize the breathing/movement sequence and develop an independent yet insightfully supported practice.
Kimberly, our program director/senior teacher, has 18 years study in this tradition with 12 visits to India for a total of 4 years spent in Mysore. She has taught this program globally.
Students may arrive at any time up until 9am.
Upcoming classes:
Sign Up

Sun

Nov 26 8:15 am - 10:45 am

with

Kiran

Kennedy




Sun

Dec 10 8:15 am - 10:45 am

with

David

Hollander




Sun

Dec 24 9:15 am - 10:45 am

with

David

Hollander




Sun

Jan 07 8:15 am - 10:45 am

with

David

Hollander




Sun

Jan 14 8:15 am - 10:45 am

with

David

Hollander




Sun

Jan 21 8:15 am - 10:45 am

with

David

Hollander




Sun

Jan 28 8:15 am - 10:45 am

with

David

Hollander




Sun

Feb 04 8:15 am - 10:45 am

with

David

Hollander




Sun

Feb 11 8:15 am - 10:45 am

with

David

Hollander




Sun

Feb 18 8:15 am - 10:45 am

with

David

Hollander




Sun

Feb 25 8:15 am - 10:45 am

with

David

Hollander




Sun

Mar 04 8:15 am - 10:45 am

with

David

Hollander




Sun

Mar 11 8:15 am - 10:45 am

with

David

Hollander




Sun

Mar 18 8:15 am - 10:45 am

with

David

Hollander




Sun

Mar 25 8:15 am - 10:45 am

with

David

Hollander