Meditation: Fundamentals
This class is taught by: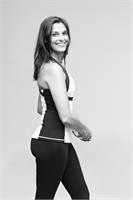 Karen teaches adults and children to focus on alignment and pay personal attention to their bodies.
Vinyasa Flow, Hot Power, Beginner's Series, Meditation, Yoga Philosophy
EXPERIENCE & CERTIFICATIONS
Certified Yoga Instructor (kids and adults)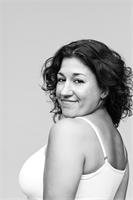 HOMETOWN
New York
PHILOSOPHY
Kate has seen how the practice of yoga + meditation leads to health, happiness and a deep connection to what truly matters. As a teacher, Kate's passion is helping her students find equanimity both on and off the mat. Kate is deeply aware how this physical, spiritual and emotional practice benefits and changes people's lives.
CLASSES AT PURE
Hot Vinyasa, Hot Slow Flow, Yin Yoga, Meditation and Yoga Nidra
EXPERIENCE & CERTIFICATIONS
Over 1,500 hours of yoga training. E-RYT 500
MENTORS
Kay Kay Clivio, Yogi Charu, Bryan Kest, Ulrica Norberg and Joshua Greene
BEFORE YOGA
Kate continues to nurture a career in the media and entertainment industry. Her passion is teaching yoga and meditation.
Group meditation classes offer students of all levels a chance to integrate conscious relaxation into their practice and to learn a variety of accessible meditation techniques.
Upcoming classes:
Sign Up

Mon

Jul 31 5:30 pm - 6:00 pm

with

Karen

Nourizadeh




Mon

Aug 07 7:00 am - 8:00 am

with

Kate

Kuss




Mon

Aug 07 5:30 pm - 6:00 pm

with

Karen

Nourizadeh




Wed

Aug 09 7:00 am - 8:00 am

with

Kate

Kuss




Mon

Aug 14 7:00 am - 8:00 am

with

Kate

Kuss




Mon

Aug 14 5:30 pm - 6:00 pm

with

Karen

Nourizadeh




Wed

Aug 16 7:00 am - 8:00 am

with

Kate

Kuss




Mon

Aug 21 7:00 am - 8:00 am

with

Kate

Kuss




Mon

Aug 21 5:30 pm - 6:00 pm

with

Karen

Nourizadeh




Wed

Aug 23 7:00 am - 8:00 am

with

Kate

Kuss




Mon

Aug 28 7:00 am - 8:00 am

with

Kate

Kuss




Mon

Aug 28 5:30 pm - 6:00 pm

with

Karen

Nourizadeh