Iyengar (1)
This class is taught by: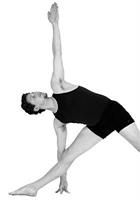 CLASSES AT PURE
Iyengar
EXPERIENCE & CERTIFICATIONS
Adam has taught Iyengar Yoga since 2000. He is a Certified Iyengar Yoga Instructor and was selected to perform with the Iyengar Institute of New York, for B.K.S Iyengar and for the Iyengar Yoga National Convention.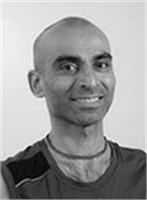 HOMETOWN
Originally from Ahmedabad, India currently New York
PHILOSOPHY
From "chitta vrtti nirodhah to isvarah pranidhana" towards that classes are taught with precision, timing and scientific intuitive sequencing of the yoga asana. He aims to challenge students, to bring a sense of fun to his classes, and to explore not just the physical aspects of yoga, but also its psychological and spiritual dimension meaning surrender to Supreme Higher Self.
CLASSES AT PURE
Iyengar
EXPERIENCE & CERTIFICATIONS
Certified Iyengar yoga teacher at Introductory II in 2010; Anusara training in 2002: Integral yoga certification in 1999-2001. Been teaching since 1996.
MENTORS
Late Mary Dunn, along with James Murphy, Carrie Owerko, Genny Kapular, Patricia Walden, Manuso Manos
BEFORE YOGA
Commerce student in college, trained in professional Cricket game in 1977, but left everything and lived in Hare Krsna Ashrams in India and United States from 1978-2008 studying Sri Chaitanya Bhakti Yoga and chanting Hare Krsna Maha Mantra based on the sacred Bhakti text of Srimad Bhagavatam, Bhagavad-gita and works of Six Gosvāmīs of Vrindaban.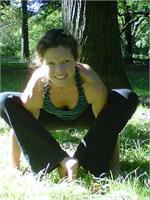 Michelle Hill has been studying Iyengar since she was a teenager. After 10 years of study, she had the urge to teach and became certified at the Intro 2 level.
She has been teaching Iyengar yoga since 2003. Michelle went to India for the first time in 2015 to study with the Iyengars.

She is also a full time art teacher at PS 199. Michelle lives with her husband and 2 children on the Upper West Side.
Based on the principles of B.K.S. Iyengar, this class emphasizes attention to detail and precise alignment of postures. Poses are held longer and the use of props is encouraged to modify poses, if needed.
Upcoming classes:
Sign Up

Wed

Sep 20 10:00 am - 11:30 am

with

Adam

Vitolo




Sign Up

Sat

Sep 23 10:30 am - 11:45 am

with

Ketan

Patel




Wed

Sep 27 10:00 am - 11:30 am

with

Adam

Vitolo




Sat

Sep 30 10:30 am - 11:45 am

with

Ketan

Patel




Wed

Oct 04 10:00 am - 11:30 am

with

Adam

Vitolo




Sat

Oct 07 10:30 am - 11:45 am

with

Ketan

Patel




Wed

Oct 11 10:00 am - 11:30 am

with

Adam

Vitolo




Sat

Oct 14 10:30 am - 11:45 am

with

Ketan

Patel




Wed

Oct 18 10:00 am - 11:30 am

with

Adam

Vitolo




Sat

Oct 21 10:30 am - 11:45 am

with

Ketan

Patel




Wed

Oct 25 10:00 am - 11:30 am

with

Adam

Vitolo




Sat

Oct 28 10:30 am - 11:45 am

with

Michelle

Hill




Wed

Nov 01 10:00 am - 11:30 am

with

Adam

Vitolo




Sat

Nov 04 10:30 am - 11:45 am

with

Michelle

Hill




Wed

Nov 08 10:00 am - 11:30 am

with

Adam

Vitolo




Sat

Nov 11 10:30 am - 11:45 am

with

Ketan

Patel




Wed

Nov 15 10:00 am - 11:30 am

with

Adam

Vitolo




Sat

Nov 18 10:30 am - 11:45 am

with

Ketan

Patel




Wed

Nov 22 10:00 am - 11:30 am

with

Adam

Vitolo




Sat

Nov 25 10:30 am - 11:45 am

with

Ketan

Patel