Pre/Post Natal Figure 4
This class is taught by: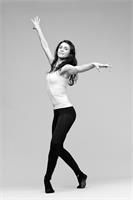 Nina Marchione
HOMETOWN
Northeast Ohio
PHILOSOPHY
We are all trying to reach for the next stage in our personal evolutions. Motivating people in a positive direction on that journey is what inspires me to teach!
CLASSES AT PURE
Figure 4
EXPERIENCE & CERTIFICATIONS
BFA in Dance and Musical Theater, Dancer for the NBA's Cleveland Cavaliers, 200-Hour Yoga Certification, Barre Method for Nike
MENTORS
Hope and Zoe Schultz
BEFORE YOGA
Professional dancer, barre/yoga instructor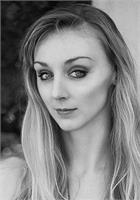 Lindsey Miller
HOMETOWN
Normal, Illinois
PHILOSOPHY
Lindsey is thrilled to combine her passions of physical fitness and teaching by joining the Figure 4 team at Pure Yoga.
CLASSES AT PURE
Figure 4
EXPERIENCE & CERTIFICATIONS
BFA in Dance Performance (Summa Cum Laude),
MENTORS
Her mother
BEFORE YOGA
Professional Dancer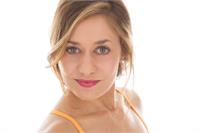 HOMETOWN
Manalapan, New Jersey
PHILOSOPHY
Teaching offers me the opportunity to push people beyond what they believe they can achieve and make them feel confident. If I'm lucky, we'll share a chuckle or two along the way.
CLASSES AT PURE
Figure 4
EXPERIENCE & CERTIFICATIONS
BFA in Dance (Summa Cum Laude), Lotte Berk
MENTORS
Shawn McCormack, Kate Albarelli
BEFORE YOGA
Professional Dancer
Created by professional dancer Kate Albarelli, Pre/Postnatal Figure 4 is a full-body barre method exercise designed to strengthen and tone the body by using elements from ballet, Pilates, pre-natal yoga and weight training. For comfort & support, the class uses props such as ballet barres, pregnancy wedges, fitness balls & rings to allow for a safe and effective workout, without decreasing the intensity of the method. By targeting specific areas of the body such as thighs, abs, glutes and arms Pre/Postnatal F4 helps to keep weight down during pregnancy while preparing the body for labor and recovery. The high-energy class keeps your heart-rate in a "fat-burning zone," so the body safely burns fat while building muscle. Classes are limited to give the feel of a semi-private and to allow each student access to personal attention.
Upcoming classes:
Sun

Apr 23 1:15 pm - 2:15 pm

with

Nina

Marchione




Sign Up

Wed

Apr 26 9:30 am - 10:30 am

with

Lindsey

Miller




Sign Up

Wed

Apr 26 4:45 pm - 5:45 pm

with

Christina

Ilisije




Sign Up

Sun

Apr 30 1:15 pm - 2:15 pm

with

Nina

Marchione




Sign Up

Wed

May 03 9:30 am - 10:30 am

with

Lindsey

Miller




Sign Up

Wed

May 03 4:45 pm - 5:45 pm

with

Christina

Ilisije




Sign Up

Sun

May 07 1:15 pm - 2:15 pm

with

Nina

Marchione




Wed

May 10 9:30 am - 10:30 am

with

Lindsey

Miller




Wed

May 10 4:45 pm - 5:45 pm

with

Christina

Ilisije




Sun

May 14 1:15 pm - 2:15 pm

with

Nina

Marchione




Wed

May 17 9:30 am - 10:30 am

with

Lindsey

Miller




Wed

May 17 4:45 pm - 5:45 pm

with

Christina

Ilisije




Sun

May 21 1:15 pm - 2:15 pm

with

Nina

Marchione




Wed

May 24 9:30 am - 10:30 am

with

Lindsey

Miller




Wed

May 24 4:45 pm - 5:45 pm

with

Christina

Ilisije