Hot Slow Flow (2)
This class is taught by: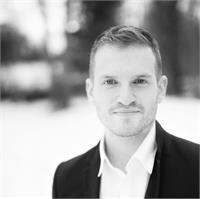 HOMETOWN:
Newton, MA
PHILOSOPHY:
Through intense physical practice we can find the space to hear, see and feel ourselves clearly. So that we can feel supported by the universe and walk powerfully in our own lives and inspire others around us.
CLASSES AT PURE:
EXPERIENCE & CERTIFICATIONS:
200 Hour Baptiste Power Yoga, 300 Hour Divine Play Yoga, Yin Yoga Training through Josh Summers, UMA Reiki Master,
MENTORS:
Jordan Lashley
BEFORE YOGA:
Student.
Held in warm room, flow through creative sequences to encourage deep muscle tissue stretching and release. Temperature of room ranges around 100+degrees. Great way for athletes to cross-train. Focus on Safety and Alignment of each asana while holding poses 5-7 breaths to encourage deep stretching and opening. Learn benefits of each asana and pose sequences you can travel with to keep your muscles open while away from home.
Upcoming classes:
Sign Up

Tue

Nov 28 7:30 pm - 8:30 pm

with

Braxton

Rose




Tue

Dec 05 7:30 pm - 8:30 pm

with

Braxton

Rose




Tue

Dec 12 7:30 pm - 8:30 pm

with

Braxton

Rose




Tue

Dec 19 7:30 pm - 8:30 pm

with

Braxton

Rose




Tue

Dec 26 7:30 pm - 8:30 pm

with

Braxton

Rose




Tue

Jan 02 7:30 pm - 8:30 pm

with

Braxton

Rose




Tue

Jan 09 7:30 pm - 8:30 pm

with

Braxton

Rose




Tue

Jan 16 7:30 pm - 8:30 pm

with

Braxton

Rose




Tue

Jan 23 7:30 pm - 8:30 pm

with

Braxton

Rose




Tue

Jan 30 7:30 pm - 8:30 pm

with

Braxton

Rose




Tue

Feb 06 7:30 pm - 8:30 pm

with

Braxton

Rose




Tue

Feb 13 7:30 pm - 8:30 pm

with

Braxton

Rose




Tue

Feb 20 7:30 pm - 8:30 pm

with

Braxton

Rose




Tue

Feb 27 7:30 pm - 8:30 pm

with

Braxton

Rose




Tue

Mar 06 7:30 pm - 8:30 pm

with

Braxton

Rose




Tue

Mar 13 7:30 pm - 8:30 pm

with

Braxton

Rose




Tue

Mar 20 7:30 pm - 8:30 pm

with

Braxton

Rose