Hot Basics
This class is taught by: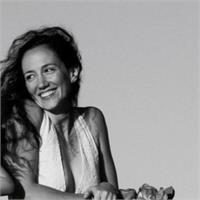 HOMETOWN: Hell's Kitchen, NYC
PHILOSOPHY: Gratitude, surrender, love and breathe on your way there.
CLASSES AT PURE: Ashtanga Open Practice, nidra & vinyasa
EXPERIENCE & CERTIFICATIONS: Practicing since 2002. Multiple ashtanga trainings with Scott Harig, Nidra training with Shakti Assouline Benedict & Rasa Yoga TT.
MENTORS: Scott Harig
BEFORE YOGA: Mom. Still Mom
HOMETOWN
Cairo, Egypt
PHILOSOPHY
Yoga is harmony through living mindfully on and off the mat. On the mat, I aim to provide a safe grounded space for my students to explore how: awareness of their breath, intelligent alignment, and thoughtful movement can expand their physical boundaries while bringing harmony and unity to mind body and spirit.
CLASSES AT PURE
Basics, restorative, meditation, slow flow classical hatha, vinyasa 1, 2 and 2/3
EXPERIENCE & CERTIFICATIONS
ERYT-200, 75 hour advanced Kula training, meditation, Thai massage
MENTORS
Nikki Vilella, Nikki Castello, Magi Pierce, and Schuyler Grant
BEFORE YOGA
Wildlife Biologist/Environmental Scientist
This is a beginner level power yoga class taught in a room heated to 100 degrees. The heat will provide for a detoxifying sweat while you flow through postures that are suitable for beginners who want a challenging class in the heated room with emphasis o
Upcoming classes:
Sign Up

Tue

Aug 01 7:45 pm - 8:45 pm

with

Jamie

Harig




Tue

Aug 08 7:45 pm - 8:45 pm

with

Ahmed

Soliman




Tue

Aug 15 7:45 pm - 8:45 pm

with

Ahmed

Soliman




Tue

Aug 22 7:45 pm - 8:45 pm

with

Ahmed

Soliman




Tue

Aug 29 7:45 pm - 8:45 pm

with

Ahmed

Soliman




Tue

Sep 05 7:45 pm - 8:45 pm

with

Ahmed

Soliman




Tue

Sep 12 7:45 pm - 8:45 pm

with

Ahmed

Soliman




Tue

Sep 19 7:45 pm - 8:45 pm

with

Ahmed

Soliman




Tue

Sep 26 7:45 pm - 8:45 pm

with

Ahmed

Soliman




Tue

Oct 03 7:45 pm - 8:45 pm

with

Ahmed

Soliman




Tue

Oct 10 7:45 pm - 8:45 pm

with

Ahmed

Soliman




Tue

Oct 17 7:45 pm - 8:45 pm

with

Ahmed

Soliman




Tue

Oct 24 7:45 pm - 8:45 pm

with

Ahmed

Soliman




Tue

Oct 31 7:45 pm - 8:45 pm

with

Ahmed

Soliman




Tue

Nov 07 7:45 pm - 8:45 pm

with

Ahmed

Soliman




Tue

Nov 14 7:45 pm - 8:45 pm

with

Ahmed

Soliman




Tue

Nov 21 7:45 pm - 8:45 pm

with

Ahmed

Soliman




Tue

Nov 28 7:45 pm - 8:45 pm

with

Ahmed

Soliman