Prema Vinyasa (2/3)
This class is taught by: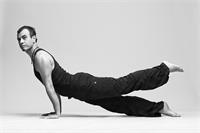 HOMETOWN
New York; Born in Paris. Raised in France, Switzerland & UK
PHILOSOPHY
Eddie trusts that we want balance between the 3 dimensional and the subtle distinctions to feel grounded in a daily modern living while emotionally happy and minimal.
Yoga can bring that balance almost immediately while it weaves a wide spectrum of physical precision, breathing and sound dynamics that cultivate all our dimensions in the immediacy of the instance. Eddie's class is a mind calming commanded flow of intuitive natural sequences, assisted postures, inspiring music for the senses, rest and meditation at the end of its journey.
CLASSES AT PURE
Jivamukti-Based Vinyasa, Slow Flow, Hot Vinyasa
EXPERIENCE & CERTIFICATIONS
800-Hour Jivamukti Certification; Yoga Teacher (but not limited to) since 2007.
MENTORS
David Life, Nicole Nichols, Sri K. Pathabi Jois, Mark Whitwell, David Hollander and David Bowie.
BEFORE YOGA
Editorial Fashion Design Hair and involved in Sound & Visual Arts.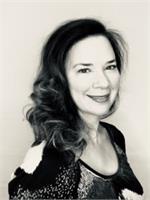 HOMETOWN:
Washington State
PHILOSOPHY
Dana's adventurous classes encourage moving from your center, overcoming fear, and the courage to love oneself. She wishes for her students to experience the truth in their way - be it though a vigorous physical practice, music, restorative yoga, or meditation.
CLASSES AT PURE
Yoga Therapy, Vinyasa
EXPERIENCE & CERTIFICATIONS
7 Years, Pure Yoga Senior Teacher and Mentor, E-RYT 50, Prenatal Yoga, Restorative Yoga
MENTORS
Georgia from Bikram
BEFORE YOGA
Writer and Actor
Prema Vinyasa is a heart class for your body, mind, and spirit. Each class includes cardio activity from vinyasa flow and exciting inversion postures, plus accessible meditation and chanting - all proven to improve heart health. Practice lowering your heart rate in breath work to manage stress and improve immune functioning. Prema = Love.
Upcoming classes:
Sign Up

Sun

Jul 30 4:30 pm - 6:00 pm

with

Eddie

Teboul




Sun

Aug 06 4:30 pm - 6:00 pm

with

Dana

Slamp




Sun

Aug 13 4:30 pm - 6:00 pm

with

Dana

Slamp




Sun

Aug 20 4:30 pm - 6:00 pm

with

Dana

Slamp




Sun

Aug 27 4:30 pm - 6:00 pm

with

Dana

Slamp




Sun

Sep 10 4:30 pm - 6:00 pm

with

Dana

Slamp




Sun

Sep 17 4:30 pm - 6:00 pm

with

Dana

Slamp




Sun

Sep 24 4:30 pm - 6:00 pm

with

Dana

Slamp




Sun

Oct 01 4:30 pm - 6:00 pm

with

Dana

Slamp




Sun

Oct 08 4:30 pm - 6:00 pm

with

Dana

Slamp




Sun

Oct 15 4:30 pm - 6:00 pm

with

Dana

Slamp




Sun

Oct 22 4:30 pm - 6:00 pm

with

Dana

Slamp




Sun

Oct 29 4:30 pm - 6:00 pm

with

Dana

Slamp




Sun

Nov 05 4:30 pm - 6:00 pm

with

Dana

Slamp




Sun

Nov 12 4:30 pm - 6:00 pm

with

Dana

Slamp




Sun

Nov 19 4:30 pm - 6:00 pm

with

Dana

Slamp




Sun

Nov 26 4:30 pm - 6:00 pm

with

Dana

Slamp