Hot Slow Flow (1/2)
This class is taught by: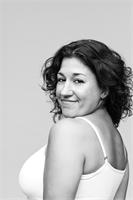 HOMETOWN
New York
PHILOSOPHY
Kate has seen how the practice of yoga + meditation leads to health, happiness and a deep connection to what truly matters. As a teacher, Kate's passion is helping her students find equanimity both on and off the mat. Kate is deeply aware how this physical, spiritual and emotional practice benefits and changes people's lives.
CLASSES AT PURE
Hot Vinyasa, Hot Slow Flow, Yin Yoga, Meditation and Yoga Nidra
EXPERIENCE & CERTIFICATIONS
Over 1,500 hours of yoga training. E-RYT 500
MENTORS
Kay Kay Clivio, Yogi Charu, Bryan Kest, Ulrica Norberg and Joshua Greene
BEFORE YOGA
Kate continues to nurture a career in the media and entertainment industry. Her passion is teaching yoga and meditation.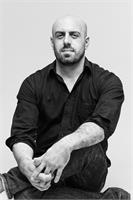 New York City
PHILOSOPHY
Matthew strives to teach his students safety while leading a fun, personally transforming practice.
CLASSES AT PURE
Vinyasa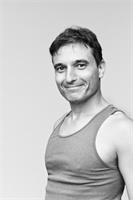 HOMETOWN
New York, NY
PHILOSOPHY
David's goal is to create a steady and safe environment where each individual's practice can flower.
CLASSES AT PURE
Mysore Ashtanga
EXPERIENCE & CERTIFICATIONS
20 Years, Ashtanga, Vinyasa
MENTORS
David's greatest influences are Shri K . Patthabhi Jois, BNS Iyengar, and Shri Sheshadri - all of Mysore India, Shri Brahmananda Sarasvati and his senior students at Ananda Ashram, all of the teachers of the American Yoga Movement in styles from Iyengar to Ashtanga that I have had the honor of learning from and singularly Shyam Das for unveiling sacred and devotional India to this seeker.
BEFORE YOGA
David was a full time artist and art teacher as well as traveling extensively through the USA and Europe.

Held in warm room, flow through ashtanga-like sequences to encourage deep muscle tissue stretching and release.Warmly heated room to encourage opening of muscles.Temperature of room ranges around 80+degrees.Great way for athletes to cross-train.Focus on Safety and Alignment of each asana while holding poses 5-7 breaths to encourage deep stretching and opening.Learn benefits of each asana and pose sequences you can travel with to keep your muscles open while away from home.
Upcoming classes:
Sign Up

Wed

Sep 20 7:30 pm - 8:30 pm

with

Kate

Kuss




Sign Up

Sun

Sep 24 6:30 pm - 7:30 pm

with

Matthew

Lombardo




Wed

Sep 27 7:30 pm - 8:30 pm

with

Kate

Kuss




Sun

Oct 01 6:30 pm - 7:30 pm

with

David

Hollander




Wed

Oct 04 7:30 pm - 8:30 pm

with

Kate

Kuss




Sun

Oct 08 6:30 pm - 7:30 pm

with

David

Hollander




Wed

Oct 11 7:30 pm - 8:30 pm

with

Kate

Kuss




Sun

Oct 15 6:30 pm - 7:30 pm

with

Matthew

Lombardo




Wed

Oct 18 7:30 pm - 8:30 pm

with

Kate

Kuss




Sun

Oct 22 6:30 pm - 7:30 pm

with

Matthew

Lombardo




Wed

Oct 25 7:30 pm - 8:30 pm

with

Kate

Kuss




Sun

Oct 29 6:30 pm - 7:30 pm

with

Matthew

Lombardo




Wed

Nov 01 7:30 pm - 8:30 pm

with

Kate

Kuss




Sun

Nov 05 6:30 pm - 7:30 pm

with

Matthew

Lombardo




Wed

Nov 08 7:30 pm - 8:30 pm

with

Kate

Kuss




Sun

Nov 12 6:30 pm - 7:30 pm

with

Matthew

Lombardo




Wed

Nov 15 7:30 pm - 8:30 pm

with

Kate

Kuss




Sun

Nov 19 6:30 pm - 7:30 pm

with

Matthew

Lombardo




Wed

Nov 22 7:30 pm - 8:30 pm

with

Kate

Kuss




Sun

Nov 26 6:30 pm - 7:30 pm

with

Matthew

Lombardo