Classical Hatha (Open)
This class is taught by:
HOMETOWN: Aurora, Ontario, Canada
PHILOSOPHY: Shelley views her yoga practice and, by extension, her teaching as a celebration of life. With a grateful heart and curious mind, Shelley guides students to find space in the present moment for self-study and healing.
CLASSES AT PURE: Yoga Nidra
EXPERIENCE & CERTIFICATIONS: RYT-200 at Pure Yoga, Yoga Nidra training with Kate Kuss. M.A. and B. Ed.
MENTORS: Kay Kay Clivio, Yogi Charu, Danielle Dugan
BEFORE YOGA: Actor, Acting Teacher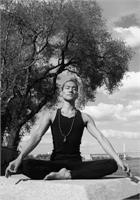 HOMETOWN
Queens, New York
PHILOSOPHY
Sho believes that the purpose of our lives is to be happy (and share this happiness with others) - this shines through in his class. He incorporates elements of unconditional love by building awareness in friendliness, joy, and equanimity among all souls.
CLASSES AT PURE
Yin, Restorative, Classical Hatha, Meditation, Yoga Nidra, Slow Flow
EXPERIENCE & CERTIFICATIONS
Student of meditation since age 7; 800 hour certified in Yogic Lifestyle & Science, Classical Hatha Yoga, Meditation & Pranayama, Restorative Yoga, Yin Yoga, Pre-natal Yoga; On-going training in Contortion, Circus Arts, Life-Coaching, Philosophy, and Yoga
MENTORS
Hisao "Genki" Horiguchi, Yogi Charu, Mary Aranas, Isaac Pena, Kazu Chan, Shelly Zagor
BEFORE YOGA
Pastry Chef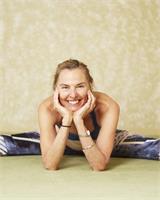 Home town Stamford CT
PHILOSOPHY- Yoga is a (fun!) healing tool for mind, body and spirit
Classes at PURE Hatha, Vinyasa, Restorative, Nidra, Basics, Meditation, Breath
Experience- 500 Hour E-RYT, 3HO certified, IAYT
MENTORS- Yogi Bhajan, Genny Kapuler, Dharma Mittra, Eddie Stern.
Before Yoga- MS Nutrition
Www.donnadavidgeyoga.com
This class explores the traditional asanas (or "poses") of yoga, with basic to challenging options offered. Calming breathing techniques and the meditative aspect of the practice may be featured.
Upcoming classes:
Sign Up

Sat

Sep 22 2:00 pm - 3:00 pm

with

Shelley

McPherson




Sat

Sep 29 2:00 pm - 3:00 pm

with

Shelley

McPherson




Sat

Oct 06 2:00 pm - 3:00 pm

with

Sho

Higuchi




Sat

Oct 13 2:00 pm - 3:00 pm

with

Shelley

McPherson




Sat

Oct 20 2:00 pm - 3:00 pm

with

Shelley

McPherson




Sat

Oct 27 2:00 pm - 3:00 pm

with

Donna

Davidge




Sat

Nov 03 2:00 pm - 3:00 pm

with

Sho

Higuchi




Sat

Nov 10 2:00 pm - 3:00 pm

with

Sho

Higuchi




Sat

Nov 17 2:00 pm - 3:00 pm

with

Sho

Higuchi




Sat

Nov 24 2:00 pm - 3:00 pm

with

Sho

Higuchi




Sat

Dec 01 2:00 pm - 3:00 pm

with

Sho

Higuchi




Sat

Dec 08 2:00 pm - 3:00 pm

with

Sho

Higuchi




Sat

Dec 15 2:00 pm - 3:00 pm

with

Sho

Higuchi




Sat

Dec 22 2:00 pm - 3:00 pm

with

Sho

Higuchi




Sat

Dec 29 2:00 pm - 3:00 pm

with

Sho

Higuchi




Sat

Jan 05 2:00 pm - 3:00 pm

with

Sho

Higuchi




Sat

Jan 12 2:00 pm - 3:00 pm

with

Sho

Higuchi