Slow Flow (2)
This class is taught by: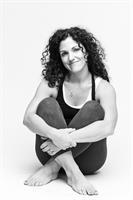 Stephanie Ervin
HOMETOWN
Las Vegas, Nevada
PHILOSOPHY
Stephanie teaches with close attention to alignment, guiding her students with compassion and humor so that they can gain knowledge, awareness and understanding of themselves through their practice.
CLASSES AT PURE
Basics, Restorative, Slow Flow, Meditation
EXPERIENCE & CERTIFICATIONS
3 Years, 300-Hour Teacher Certification, Restorative Yoga, Therapeutic Yoga, Dance
MENTORS
Jody Rufty, Sarah Bell, Paula Lynch-Liberis
BEFORE YOGA
Bartender
HOMETOWN
Tenafly, NJ
PHILOSOPHY
Mika adheres to the philosophy that wellness is generated from the mind and body experience. She is a firm believer that building a bridge between the two is the most direct pathway to overall well-being.
CLASSES AT PURE
Vinyasa
EXPERIENCE & CERTIFICATIONS
E-RYT 500, 200 Hour at Sonic Yoga, 500 Hour with Sri Dharma Mitra, Advanced 75 Hour Kula Flow Certification, Licensed Massage Therapist, Thai Massage, Prenatal Certification in Yoga and Massage
MENTORS
Schuyler Grant, Raghunath Cappo
BEFORE YOGA
Fashion
Take it slow with this gentle, but deep approach to Vinyasa yoga. This practice links poses to breath to reveal body awareness, inner strength, and easeful opening.
Upcoming classes:
Sign Up

Tue

Jan 24 2:00 pm - 3:15 pm

with

Stephanie

Ervin




Sign Up

Thu

Jan 26 2:00 pm - 3:15 pm

with

Mika

Oakes




Tue

Jan 31 2:00 pm - 3:15 pm

with

Stephanie

Ervin




Thu

Feb 02 2:00 pm - 3:15 pm

with

Mika

Oakes




Tue

Feb 07 2:00 pm - 3:15 pm

with

Stephanie

Ervin




Thu

Feb 09 2:00 pm - 3:15 pm

with

Mika

Oakes




Tue

Feb 14 2:00 pm - 3:15 pm

with

Stephanie

Ervin




Thu

Feb 16 2:00 pm - 3:15 pm

with

Mika

Oakes




Tue

Feb 21 2:00 pm - 3:15 pm

with

Stephanie

Ervin




Thu

Feb 23 2:00 pm - 3:15 pm

with

Mika

Oakes




Tue

Feb 28 2:00 pm - 3:15 pm

with

Stephanie

Ervin




Thu

Mar 02 2:00 pm - 3:15 pm

with

Mika

Oakes




Tue

Mar 07 2:00 pm - 3:15 pm

with

Stephanie

Ervin




Thu

Mar 09 2:00 pm - 3:15 pm

with

Mika

Oakes




Tue

Mar 14 2:00 pm - 3:15 pm

with

Stephanie

Ervin




Thu

Mar 16 2:00 pm - 3:15 pm

with

Mika

Oakes




Tue

Mar 21 2:00 pm - 3:15 pm

with

Stephanie

Ervin




Thu

Mar 23 2:00 pm - 3:15 pm

with

Mika

Oakes




Tue

Mar 28 2:00 pm - 3:15 pm

with

Stephanie

Ervin




Thu

Mar 30 2:00 pm - 3:15 pm

with

Mika

Oakes