Basics (1)
This class is taught by: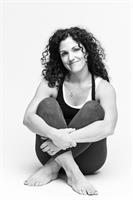 Stephanie Ervin
HOMETOWN
Las Vegas, Nevada
PHILOSOPHY
Stephanie teaches with close attention to alignment, guiding her students with compassion and humor so that they can gain knowledge, awareness and understanding of themselves through their practice.
CLASSES AT PURE
Basics, Restorative, Slow Flow, Meditation
EXPERIENCE & CERTIFICATIONS
3 Years, 300-Hour Teacher Certification, Restorative Yoga, Therapeutic Yoga, Dance
MENTORS
Jody Rufty, Sarah Bell, Paula Lynch-Liberis
BEFORE YOGA
Bartender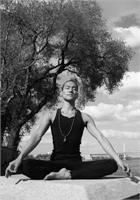 HOMETOWN
Queens, New York
PHILOSOPHY
Sho believes that the purpose of our lives is to be happy (and share this happiness with others) - this shines through in his class. He incorporates elements of unconditional love by building awareness in friendliness, joy, and equanimity among all souls.
CLASSES AT PURE
Yin, Restorative, Classical Hatha, Meditation, Yoga Nidra, Slow Flow
EXPERIENCE & CERTIFICATIONS
Student of meditation since age 7; 800 hour certified in Yogic Lifestyle & Science, Classical Hatha Yoga, Meditation & Pranayama, Restorative Yoga, Yin Yoga, Pre-natal Yoga; On-going training in Contortion, Circus Arts, Life-Coaching, Philosophy, and Yoga
MENTORS
Hisao "Genki" Horiguchi, Yogi Charu, Mary Aranas, Isaac Pena, Kazu Chan, Shelly Zagor
BEFORE YOGA
Pastry Chef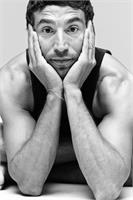 HOMETOWN
Menomonee Falls, Wisconsin
PHILOSOPHY
I love being a part of my students' self-development, and giving them the tools to heal.
CLASSES AT PURE
Alignment Basics, Vinyasa 1/2, Basics, Back Care, Slow Flow, Private Yoga
EXPERIENCE & CERTIFICATIONS
Teaching for over 11 years and practicing for over 14 years. First teacher training with Bikram Choudhury in 2002 and spent 5 years in Hong Kong as one of Pure Yoga's first instructors.
MENTORS
Dharma Mittra, Anthony Carlisi, Baron Baptiste, Doug Keller, Kristyan Stjerne, Patrick Creelman, Tim Miller,Yogacharya V. Venkatesha of Mysore, India
BEFORE YOGA
Web Analyst for a software company
An iyengar inspired introduction to the fundamentals of yoga with an explanation of the postures combined with correct breathing techniques. Class is conducted at a more relaxed pace where students are encouraged to ask questions. Ideal for first timers
Upcoming classes:
Sign Up

Tue

May 30 5:30 pm - 6:30 pm

with

Stephanie

Ervin




Sign Up

Wed

May 31 8:00 pm - 9:15 pm

with

Sho

Higuchi




Sign Up

Sat

Jun 03 9:00 am - 10:15 am

with

Sho

Higuchi




Sign Up

Sat

Jun 03 2:30 pm - 3:30 pm

with

Jon

Witt




Sign Up

Sun

Jun 04 11:15 am - 12:30 pm

with

Sho

Higuchi




Tue

Jun 06 5:30 pm - 6:30 pm

with

Stephanie

Ervin




Wed

Jun 07 8:00 pm - 9:15 pm

with

Sho

Higuchi




Sat

Jun 10 9:00 am - 10:15 am

with

Sho

Higuchi




Sat

Jun 10 2:30 pm - 3:30 pm

with

Jon

Witt




Sun

Jun 11 11:15 am - 12:30 pm

with

Sho

Higuchi




Tue

Jun 13 5:30 pm - 6:30 pm

with

Stephanie

Ervin




Wed

Jun 14 8:00 pm - 9:15 pm

with

Sho

Higuchi




Sat

Jun 17 9:00 am - 10:15 am

with

Sho

Higuchi




Sat

Jun 17 2:30 pm - 3:30 pm

with

Jon

Witt




Sun

Jun 18 11:15 am - 12:30 pm

with

Sho

Higuchi




Tue

Jun 20 5:30 pm - 6:30 pm

with

Stephanie

Ervin




Wed

Jun 21 8:00 pm - 9:15 pm

with

Sho

Higuchi




Sat

Jun 24 9:00 am - 10:15 am

with

Sho

Higuchi




Sat

Jun 24 2:30 pm - 3:30 pm

with

Jon

Witt




Sun

Jun 25 11:15 am - 12:30 pm

with

Sho

Higuchi