Babies-on-the-Go & Me Yoga
This class is taught by: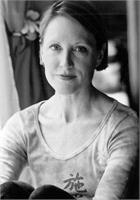 Mary Barnes
HOMETOWN
Originally from Minneapolis, MN (has called Manhattan home since 1987!)
PHILOSOPHY
Having extensively studied and practiced Anusara Yoga for many years, Mary's classes are both heartfelt and alignment oriented. She seeks to teach students how to balance the hard and the soft in order to become stronger and more resilient, both on and off the yoga mat.
CLASSES AT PURE
Prenatal, Baby & Me, Momma Core
EXPERIENCE & CERTIFICATIONS
24 Years, Pre and Post-Natal Yoga
MENTORS
John Friend
BEFORE YOGA
Marketing positions on Wall Street and a large NYC law firm. I became certified in Fitness and Yoga, and taught part-time while I held my other corporate positions. I finally got up the nerve to leave my desk job and I started teaching full time in 1992. The next year my first son was born, and I began to create my Yoga For Two Prenatal and Postpartum program.
Using our popular Baby & Me Yoga format created by Mary Barnes, parents of active crawlers/walkers up to age 2, are invited to enjoy a flowing yoga practice while their babies play. Bring lots of toys to share. Baby Yoga and songs are included after parents yoga!
Upcoming classes:
Sign Up

Thu

Dec 13 2:00 pm - 3:00 pm

with

Mary

Barnes




Sign Up

Thu

Dec 20 2:00 pm - 3:00 pm

with

Mary

Barnes




Sign Up

Thu

Dec 27 2:00 pm - 3:00 pm

with

Mary

Barnes




Thu

Jan 03 2:00 pm - 3:00 pm

with

Mary

Barnes




Thu

Jan 10 2:00 pm - 3:00 pm

with

Mary

Barnes




Thu

Jan 17 2:00 pm - 3:00 pm

with

Mary

Barnes




Thu

Jan 24 2:00 pm - 3:00 pm

with

Mary

Barnes




Thu

Jan 31 2:00 pm - 3:00 pm

with

Mary

Barnes




Thu

Feb 07 2:00 pm - 3:00 pm

with

Mary

Barnes




Thu

Feb 14 2:00 pm - 3:00 pm

with

Mary

Barnes




Thu

Feb 21 2:00 pm - 3:00 pm

with

Mary

Barnes




Thu

Feb 28 2:00 pm - 3:00 pm

with

Mary

Barnes




Thu

Mar 07 2:00 pm - 3:00 pm

with

Mary

Barnes




Thu

Mar 14 2:00 pm - 3:00 pm

with

Mary

Barnes




Thu

Mar 21 2:00 pm - 3:00 pm

with

Mary

Barnes




Thu

Mar 28 2:00 pm - 3:00 pm

with

Mary

Barnes




Thu

Apr 04 2:00 pm - 3:00 pm

with

Mary

Barnes




Thu

Apr 11 2:00 pm - 3:00 pm

with

Mary

Barnes