Yin Meditation
This class is taught by: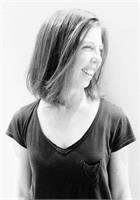 HOMETOWN
Malverne, New York
PHILOSOPHY
Laura Brandel has a strong understanding of the principles of yoga and how to share these teachings from her heart. She is a kind and intuitive teacher with a calm yet dynamic voice. One of her most outstanding qualities is how attentive she is, watching each student and seeing what they need as individuals.
CLASSES AT PURE
Yoga Nidra, Vinyasa & Restorative
EXPERIENCE & CERTIFICATIONS
E-RYT 200 RYT 500 from Pure Yoga with a focus in Yoga Therapy
MENTORS
Dana Slamp
BEFORE YOGA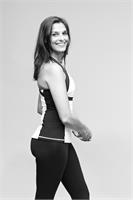 Karen teaches adults and children to focus on alignment and pay personal attention to their bodies.
Vinyasa Flow, Hot Power, Beginner's Series, Meditation, Yoga Philosophy
EXPERIENCE & CERTIFICATIONS
Certified Yoga Instructor (kids and adults)
Go deep in both mind and body, with a portion of the class devoted to Yin Yoga and a portion to Meditation and Breath practices. Yin is a grounding practice where poses are held for long periods of time, helping to release connective tissue and muscular tension to remove blockages in the physical body. Meditation and breath techniques help steady the mind and create a sense of harmony and internal balance. Your body and mind will feel relaxed and refreshed as a result of these two powerful practices.
Upcoming classes:
Sign Up

Fri

Sep 21 5:00 pm - 6:00 pm

with

Laura

Brandel




Sign Up

Mon

Sep 24 5:00 pm - 6:00 pm

with

Karen

Nourizadeh




Fri

Sep 28 5:00 pm - 6:00 pm

with

Laura

Brandel




Mon

Oct 01 5:00 pm - 6:00 pm

with

Karen

Nourizadeh




Fri

Oct 05 5:00 pm - 6:00 pm

with

Laura

Brandel




Mon

Oct 08 5:00 pm - 6:00 pm

with

Karen

Nourizadeh




Fri

Oct 12 5:00 pm - 6:00 pm

with

Laura

Brandel




Mon

Oct 15 5:00 pm - 6:00 pm

with

Karen

Nourizadeh




Fri

Oct 19 5:00 pm - 6:00 pm

with

Laura

Brandel




Mon

Oct 22 5:00 pm - 6:00 pm

with

Karen

Nourizadeh




Fri

Oct 26 5:00 pm - 6:00 pm

with

Laura

Brandel




Mon

Oct 29 5:00 pm - 6:00 pm

with

Karen

Nourizadeh




Fri

Nov 02 5:00 pm - 6:00 pm

with

Laura

Brandel




Mon

Nov 05 5:00 pm - 6:00 pm

with

Karen

Nourizadeh




Fri

Nov 09 5:00 pm - 6:00 pm

with

Laura

Brandel




Mon

Nov 12 5:00 pm - 6:00 pm

with

Karen

Nourizadeh




Fri

Nov 16 5:00 pm - 6:00 pm

with

Laura

Brandel




Mon

Nov 19 5:00 pm - 6:00 pm

with

Karen

Nourizadeh




Fri

Nov 23 5:00 pm - 6:00 pm

with

Laura

Brandel




Mon

Nov 26 5:00 pm - 6:00 pm

with

Karen

Nourizadeh