Yin Yoga (Open)
This class is taught by: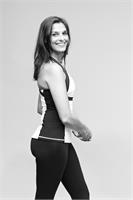 Karen teaches adults and children to focus on alignment and pay personal attention to their bodies.
Vinyasa Flow, Hot Power, Beginner's Series, Meditation, Yoga Philosophy
EXPERIENCE & CERTIFICATIONS
Certified Yoga Instructor (kids and adults)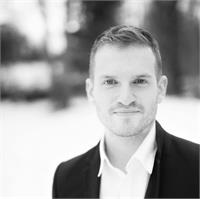 HOMETOWN:
Newton, MA
PHILOSOPHY:
Through intense physical practice we can find the space to hear, see and feel ourselves clearly. So that we can feel supported by the universe and walk powerfully in our own lives and inspire others around us.
CLASSES AT PURE:
EXPERIENCE & CERTIFICATIONS:
200 Hour Baptiste Power Yoga, 300 Hour Divine Play Yoga, Yin Yoga Training through Josh Summers, UMA Reiki Master,
MENTORS:
Jordan Lashley
BEFORE YOGA:
Student.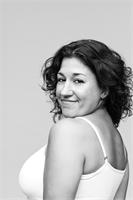 HOMETOWN
New York
PHILOSOPHY
Kate has seen how the practice of yoga + meditation leads to health, happiness and a deep connection to what truly matters. As a teacher, Kate's passion is helping her students find equanimity both on and off the mat. Kate is deeply aware how this physical, spiritual and emotional practice benefits and changes people's lives.
CLASSES AT PURE
Hot Vinyasa, Hot Slow Flow, Yin Yoga, Meditation and Yoga Nidra
EXPERIENCE & CERTIFICATIONS
Over 1,500 hours of yoga training. E-RYT 500
MENTORS
Kay Kay Clivio, Yogi Charu, Bryan Kest, Ulrica Norberg and Joshua Greene
BEFORE YOGA
Kate continues to nurture a career in the media and entertainment industry. Her passion is teaching yoga and meditation.
Yin yoga is characterized by poses supported by props (blanket, block, bolster). To differentiate it from a restorative class, yin will get deep into the soft tissue of the body. It's less restful, and geared more towards a functional release of deep muscle tissue.
Upcoming classes:
Sign Up

Tue

Oct 17 5:30 pm - 6:30 pm

with

Karen

Nourizadeh




Sign Up

Wed

Oct 18 7:30 pm - 8:30 pm

with

Braxton

Rose




Sign Up

Mon

Oct 23 7:30 pm - 8:30 pm

with

Kate

Kuss




Sign Up

Tue

Oct 24 5:30 pm - 6:30 pm

with

Karen

Nourizadeh




Wed

Oct 25 7:30 pm - 8:30 pm

with

Braxton

Rose




Mon

Oct 30 7:30 pm - 8:30 pm

with

Kate

Kuss




Tue

Oct 31 5:30 pm - 6:30 pm

with

Karen

Nourizadeh




Wed

Nov 01 7:30 pm - 8:30 pm

with

Braxton

Rose




Mon

Nov 06 7:30 pm - 8:30 pm

with

Kate

Kuss




Tue

Nov 07 5:30 pm - 6:30 pm

with

Karen

Nourizadeh




Wed

Nov 08 7:30 pm - 8:30 pm

with

Braxton

Rose




Mon

Nov 13 7:30 pm - 8:30 pm

with

Kate

Kuss




Tue

Nov 14 5:30 pm - 6:30 pm

with

Karen

Nourizadeh




Wed

Nov 15 7:30 pm - 8:30 pm

with

Braxton

Rose




Mon

Nov 20 7:30 pm - 8:30 pm

with

Kate

Kuss




Tue

Nov 21 5:30 pm - 6:30 pm

with

Karen

Nourizadeh




Mon

Nov 27 7:30 pm - 8:30 pm

with

Kate

Kuss




Tue

Nov 28 5:30 pm - 6:30 pm

with

Karen

Nourizadeh




Wed

Nov 29 7:30 pm - 8:30 pm

with

Braxton

Rose