Yin Yoga (Open)
This class is taught by: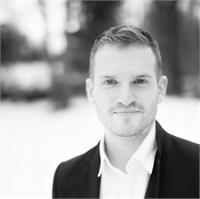 HOMETOWN:
Newton, MA
PHILOSOPHY:
Through intense physical practice we can find the space to hear, see and feel ourselves clearly. So that we can feel supported by the universe and walk powerfully in our own lives and inspire others around us.
CLASSES AT PURE:
EXPERIENCE & CERTIFICATIONS:
200 Hour Baptiste Power Yoga, 300 Hour Divine Play Yoga, Yin Yoga Training through Josh Summers, UMA Reiki Master,
MENTORS:
Jordan Lashley
BEFORE YOGA:
Student.
HOMETOWN
North Haledon, NJ
PHILOSOPHY
With a focus on alignment, Annette teaches with the intention of using breath as a meditative way to stay present; releasing what does not serve the body and mind in a positive way. Her intention is to support healing in the body and clear the mind to connect with your spiritual self.
CLASSES AT PURE
Hot Vinyasa, Vinyasa, Restorative, Slow Flow
EXPERIENCE & CERTIFICATIONS
Teaching since 2012. e-RYT 200, 200-Hour RYT with Kay Kay Clivio and Yogi Charu, 100-Hour Mentorship with Tanya Boulton, 100-Hour Prema Therapeutics training with Jon Witt and Dana Slamp, Yin Yoga with Kate Kuss, Children's yoga from Karma Kids, IM=X Pilates trained, Reiki Level 1&2. Working towards a 500-Hour advanced therapeutics training with Yoga Medicine (Tiffany Cruikshank) Energy healing through Angel Quest (Karen Noe)
MENTORS
Tanya Boulton
BEFORE YOGA
Licensing and recruiting in the Fashion Industry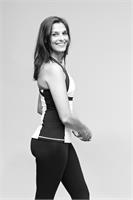 Karen teaches adults and children to focus on alignment and pay personal attention to their bodies.
Vinyasa Flow, Hot Power, Beginner's Series, Meditation, Yoga Philosophy
EXPERIENCE & CERTIFICATIONS
Certified Yoga Instructor (kids and adults)
Yin yoga is characterized by poses supported by props (blanket, block, bolster). To differentiate it from a restorative class, yin will get deep into the soft tissue of the body. It's less restful, and geared more towards a functional release of deep muscle tissue.
Upcoming classes:
Sign Up

Wed

Dec 13 7:30 pm - 8:30 pm

with

Braxton

Rose




Sign Up

Mon

Dec 18 7:30 pm - 8:30 pm

with

Annette

Vetere




Sign Up

Tue

Dec 19 5:30 pm - 6:30 pm

with

Karen

Nourizadeh




Sign Up

Wed

Dec 20 7:30 pm - 8:30 pm

with

Braxton

Rose




Tue

Dec 26 5:30 pm - 6:30 pm

with

Karen

Nourizadeh




Wed

Dec 27 7:30 pm - 8:30 pm

with

Braxton

Rose