Yin/Yang (1/2)
This class is taught by: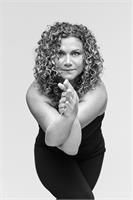 Kay Kay Clivio
HOMETOWN
Medford, Massachusetts
PHILOSOPHY
I am mindful when I teach and that I am a guardian and preserver of a sacred tradition. I am here to serve as a conduit between it and the divinity within its students. I work to stay open and receptive to what each individual student needs so that I might act as a channel of this beauty as much as possible.
CLASSES AT PURE
Hot Power, Slow Flow, Yin Yang, Vinyasa
EXPERIENCE & CERTIFICATIONS
Practicing for 17 Years and teaching for 12 years, former instructor at Pure Yoga Hong Kong, Senior Teacher at Pure Yoga New York, Head of Pure Yoga's Teacher Training Program
MENTORS
Bikram, Ana Forrest, Baron Baptiste, John Friend, Shri K. Pattabhi Jois, Patrick Creelman and Gil Hedley
BEFORE YOGA
Competitive Outrigger Canoe Paddler in Hawaii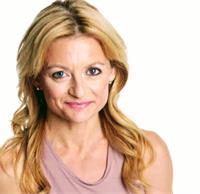 HOMETOWN
Penn Yan, Upstate NY Finger Lakes Region
PHILOSOPHY
Sonja believes that although physical injuries, health conditions and modern stress may be the reason someone comes to yoga, it also invites them to celebrate the process toward finding balance and clarity in their life.
CLASSES AT PURE
Vinyasa, Yin Yang, Alignment Basics
EXPERIENCE & CERTIFICATIONS
Yoga Therapist, Ashtanga, Rehabilitation, Yoga for Athletes, Prenatal Yoga, Samahita Yoga Institute, Prema Yoga Therapy Institute, Foundations of Flexibility and Alignment, Functional Anatomy.
MENTORS
Paul Dallaghan, Eddie Stern, Saraswati Jois.
BEFORE YOGA
Actress, Aerial Acrobat
This class begins with a fiery Yang(Vinyasa) practice to build heat in the body. This heat prepares the body to then melt deeply into 30 minutes of Yin yoga (restorative, deep release).
Upcoming classes:
Sign Up

Wed

Nov 29 12:15 pm - 1:30 pm

with

Kathleen

Clivio




Sign Up

Thu

Nov 30 6:00 pm - 7:15 pm

with

Sonja

Rzepski




Wed

Dec 06 12:15 pm - 1:30 pm

with

Kathleen

Clivio




Thu

Dec 07 6:00 pm - 7:15 pm

with

Sonja

Rzepski




Wed

Dec 13 12:15 pm - 1:30 pm

with

Kathleen

Clivio




Thu

Dec 14 6:00 pm - 7:15 pm

with

Sonja

Rzepski




Wed

Dec 20 12:15 pm - 1:30 pm

with

Kathleen

Clivio




Thu

Dec 21 6:00 pm - 7:15 pm

with

Sonja

Rzepski




Wed

Dec 27 12:15 pm - 1:30 pm

with

Kathleen

Clivio




Thu

Dec 28 6:00 pm - 7:15 pm

with

Sonja

Rzepski




Wed

Jan 03 12:15 pm - 1:30 pm

with

Kathleen

Clivio




Thu

Jan 04 6:00 pm - 7:15 pm

with

Sonja

Rzepski




Wed

Jan 10 12:15 pm - 1:30 pm

with

Kathleen

Clivio




Thu

Jan 11 6:00 pm - 7:15 pm

with

Sonja

Rzepski




Wed

Jan 17 12:15 pm - 1:30 pm

with

Kathleen

Clivio




Thu

Jan 18 6:00 pm - 7:15 pm

with

Sonja

Rzepski




Wed

Jan 24 12:15 pm - 1:30 pm

with

Kathleen

Clivio




Thu

Jan 25 6:00 pm - 7:15 pm

with

Sonja

Rzepski




Wed

Jan 31 12:15 pm - 1:30 pm

with

Kathleen

Clivio




Thu

Feb 01 6:00 pm - 7:15 pm

with

Sonja

Rzepski