Pure Zen Flow
This class is taught by: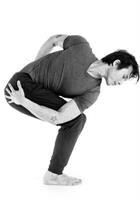 HOMETOWN
Native New Yorker
PHILOSOPHY
Cooper Chou believes that yoga is intended to heal the body from all forms of injury. The secret is to open up the mind to the possibility that every movement has a purpose and the counter movement is what heals us.
CLASSES AT PURE
Hot Power.
EXPERIENCE & CERTIFICATIONS
E-RYT 200, 100 hour Ayurveda Training, 75 hour Advanced Kula Teacher Training, MELT Myofascial Release.
MENTORS
Jillian Turecki, Nikki Vilella, Magi Pierce, Schuyler Grant, and all lovers of Iyengar
BEFORE YOGA
Investment banking, and so glad to have left that world!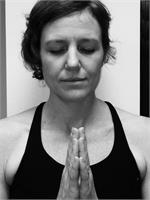 HOMETOWN
Ronkonkoma, NY
PHILOSOPHY
Intelligent asana. Deep Pranyama. Self-study.
CLASSES AT PURE
Hot Power, Vinyasa
EXPERIENCE & CERTIFICATIONS
RYT-200 Laughing Lotus 2005, Prenatal Yoga Certification Mia Borgotta 2009, Concious Embodiment- Anatomy Practical- Zachery Ducak 2012, RYT-300 Nikki Costello 2013, Therapeutics Apprenticeship-Gabriel Halpern 2013
MENTORS
Schuyler Grant, Nikki Vilella, Nikki Costello, Gabriel Halpern
BEFORE YOGA
Publishing, Finance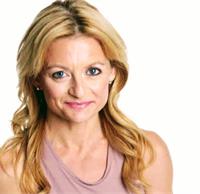 HOMETOWN
PennYan, Upstate NY Finger Lakes Region
PHILOSOPHY
Sonja believes that although physical injuries, health conditions and modern stress may be the reason someone comes to yoga, it also invites them to celebrate the process toward finding balance and clarity in their life.
CLASSES AT PURE
Vinyasa, Hot Slow Flow, Slow Flow
EXPERIENCE & CERTIFICATIONS
14 Years, Ashtanga, Rehabilitation, Yoga for Athletes, Prenatal Yoga, Samahita Yoga Institute Certified Yoga Instructor, Pre/Postnatal Exercise, Nutrition, Women's Health, Foundations of Flexibility and Alignment, Functional Anatomy
MENTORS
Paul Dallaghan, Eddie Stern, Pattabhi Jois
BEFORE YOGA
Actress, Aerial Acrobat
This class begins with 15 minutes of pranayama (breath work) moves into 60 minutes of Vinyasa flow, and culminates with 15 minutes of meditation. The deep breathing techniques tie awareness back into the body and simple meditation quiets the mind after the powerful flow. Pure Yoga's world renowned instructors will rotate, each teaching the class for one month, to bring different vision and viewpoints to the many layers of the practice.
Upcoming classes:
Sun

Apr 23 6:00 pm - 7:30 pm

with

ABC Cooper

Chou




Sign Up

Sun

Apr 30 6:00 pm - 7:30 pm

with

ABC Cooper

Chou




Sun

May 07 6:00 pm - 7:30 pm

with

Danielle

Dugan




Sun

May 14 6:00 pm - 7:30 pm

with

Danielle

Dugan




Sun

May 21 6:00 pm - 7:30 pm

with

Danielle

Dugan




Sun

Jun 04 6:00 pm - 7:30 pm

with

Sonja

Rzepski




Sun

Jun 11 6:00 pm - 7:30 pm

with

Sonja

Rzepski




Sun

Jun 18 6:00 pm - 7:30 pm

with

Sonja

Rzepski




Sun

Jun 25 6:00 pm - 7:30 pm

with

Sonja

Rzepski