Pure Zen Flow
This class is taught by: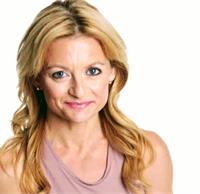 HOMETOWN
PennYan, Upstate NY Finger Lakes Region
PHILOSOPHY
Sonja believes that although physical injuries, health conditions and modern stress may be the reason someone comes to yoga, it also invites them to celebrate the process toward finding balance and clarity in their life.
CLASSES AT PURE
Vinyasa, Hot Slow Flow, Slow Flow
EXPERIENCE & CERTIFICATIONS
14 Years, Ashtanga, Rehabilitation, Yoga for Athletes, Prenatal Yoga, Samahita Yoga Institute Certified Yoga Instructor, Pre/Postnatal Exercise, Nutrition, Women's Health, Foundations of Flexibility and Alignment, Functional Anatomy
MENTORS
Paul Dallaghan, Eddie Stern, Pattabhi Jois
BEFORE YOGA
Actress, Aerial Acrobat
This class begins with 15 minutes of pranayama (breath work) moves into 60 minutes of Vinyasa flow, and culminates with 15 minutes of meditation. The deep breathing techniques tie awareness back into the body and simple meditation quiets the mind after the powerful flow. Pure Yoga's world renowned instructors will rotate, each teaching the class for one month, to bring different vision and viewpoints to the many layers of the practice.
Upcoming classes:
Sign Up

Sun

Jun 04 6:00 pm - 7:30 pm

with

Sonja

Rzepski




Sun

Jun 11 6:00 pm - 7:30 pm

with

Sonja

Rzepski




Sun

Jun 18 6:00 pm - 7:30 pm

with

Sonja

Rzepski




Sun

Jun 25 6:00 pm - 7:30 pm

with

Sonja

Rzepski