Slow Flow Yoga (1/2)
This class is taught by: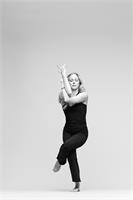 HOMETOWN
North Carolina
PHILOSOPHY
Pam encourages students to find the interconnections of body, mind and soul and to take what we learn on the yoga mat into all areas of their life.
CLASSES AT PURE
Vinyasa
EXPERIENCE & CERTIFICATIONS
12 Years, Therapeutic Yoga
MENTORS
Charles and Lisa Matkin
BEFORE YOGA
Advertising
Vinyasa is characterized by flowing poses and sequences that are linked to the breath. Slow Flow will refer to a vinyasa sequence that moves at a much slower pace than the standard class. Clear instruction will be given for alignment, though actual sequences will vary from instructor to instructor.
Upcoming classes:
Sign Up

Fri

Oct 19 5:00 pm - 6:00 pm

with

Pam

Reece




Fri

Oct 26 5:00 pm - 6:00 pm

with

Pam

Reece




Fri

Nov 02 5:00 pm - 6:00 pm

with

Pam

Reece




Fri

Nov 09 5:00 pm - 6:00 pm

with

Pam

Reece




Fri

Nov 16 5:00 pm - 6:00 pm

with

Pam

Reece




Fri

Nov 23 5:00 pm - 6:00 pm

with

Pam

Reece




Fri

Nov 30 5:00 pm - 6:00 pm

with

Pam

Reece




Fri

Dec 07 5:00 pm - 6:00 pm

with

Pam

Reece




Fri

Dec 14 5:00 pm - 6:00 pm

with

Pam

Reece




Fri

Dec 21 5:00 pm - 6:00 pm

with

Pam

Reece




Fri

Dec 28 5:00 pm - 6:00 pm

with

Pam

Reece