Slow Flow Yoga (1/2)
This class is taught by: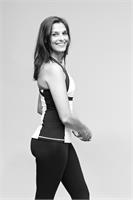 Karen teaches adults and children to focus on alignment and pay personal attention to their bodies.
Vinyasa Flow, Hot Power, Beginner's Series, Meditation, Yoga Philosophy
EXPERIENCE & CERTIFICATIONS
Certified Yoga Instructor (kids and adults)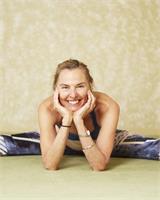 Home town Stamford CT
PHILOSOPHY- Yoga is a (fun!) healing tool for mind, body and spirit
Classes at PURE Hatha, Vinyasa, Restorative, Nidra, Basics, Meditation, Breath
Experience- 500 Hour E-RYT, 3HO certified, IAYT
MENTORS- Yogi Bhajan, Genny Kapuler, Dharma Mittra, Eddie Stern.
Before Yoga- MS Nutrition
Www.donnadavidgeyoga.com
Vinyasa is characterized by flowing poses and sequences that are linked to the breath. Slow Flow will refer to a vinyasa sequence that moves at a much slower pace than the standard class. Clear instruction will be given for alignment, though actual sequences will vary from instructor to instructor.
Upcoming classes:
Sign Up

Fri

Dec 21 5:00 pm - 6:00 pm

with

Karen

Nourizadeh




Fri

Dec 28 5:00 pm - 6:00 pm

with

Donna

Davidge