Vinyasa Basics (1/2)
This class is taught by: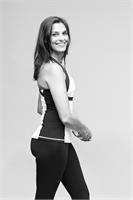 Karen teaches adults and children to focus on alignment and pay personal attention to their bodies.
Vinyasa Flow, Hot Power, Beginner's Series, Meditation, Yoga Philosophy
EXPERIENCE & CERTIFICATIONS
Certified Yoga Instructor (kids and adults)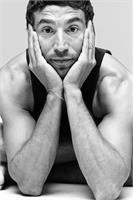 HOMETOWN
Menomonee Falls, Wisconsin
PHILOSOPHY
I love being a part of my students' self-development, and giving them the tools to heal.
CLASSES AT PURE
Alignment Basics, Vinyasa 1/2, Basics, Back Care, Slow Flow, Private Yoga
EXPERIENCE & CERTIFICATIONS
Teaching for over 11 years and practicing for over 14 years. First teacher training with Bikram Choudhury in 2002 and spent 5 years in Hong Kong as one of Pure Yoga's first instructors.
MENTORS
Dharma Mittra, Anthony Carlisi, Baron Baptiste, Doug Keller, Kristyan Stjerne, Patrick Creelman, Tim Miller,Yogacharya V. Venkatesha of Mysore, India
BEFORE YOGA
Web Analyst for a software company
Vinyasa Basics focuses on correct breathing, postural alignment and sequencing of asanas in a traditional order, to help students cultivate a safe and well supported practice.
Upcoming classes:
Sign Up

Thu

Nov 15 5:30 pm - 6:30 pm

with

Nina

Grekin




Sign Up

Mon

Nov 19 4:00 pm - 5:00 pm

with

Karen

Nourizadeh




Mon

Nov 26 4:00 pm - 5:00 pm

with

Karen

Nourizadeh




Thu

Nov 29 5:30 pm - 6:30 pm

with

Jon

Witt




Mon

Dec 03 4:00 pm - 5:00 pm

with

Karen

Nourizadeh




Thu

Dec 06 5:30 pm - 6:30 pm

with

Jon

Witt




Mon

Dec 10 4:00 pm - 5:00 pm

with

Karen

Nourizadeh




Thu

Dec 13 5:30 pm - 6:30 pm

with

Jon

Witt




Mon

Dec 17 4:00 pm - 5:00 pm

with

Karen

Nourizadeh




Thu

Dec 20 5:30 pm - 6:30 pm

with

Jon

Witt




Mon

Dec 24 4:00 pm - 5:00 pm

with

Karen

Nourizadeh




Thu

Dec 27 5:30 pm - 6:30 pm

with

Jon

Witt




Mon

Dec 31 4:00 pm - 5:00 pm

with

Karen

Nourizadeh




Thu

Jan 03 5:30 pm - 6:30 pm

with

Jon

Witt




Thu

Jan 10 5:30 pm - 6:30 pm

with

Jon

Witt