Figure 4 Form (1/2)
This class is taught by: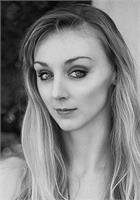 Lindsey Miller
HOMETOWN
Normal, Illinois
PHILOSOPHY
Lindsey is thrilled to combine her passions of physical fitness and teaching by joining the Figure 4 team at Pure Yoga.
CLASSES AT PURE
Figure 4
EXPERIENCE & CERTIFICATIONS
BFA in Dance Performance (Summa Cum Laude),
MENTORS
Her mother
BEFORE YOGA
Professional Dancer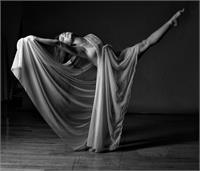 HOMETOWN
Santiago, Chile
PHILOSOPHY
Learn something from everyone around you and be your personal best!
CLASSES AT PURE
Figure 4
EXPERIENCE & CERTIFICATIONS
BFA in Dance University of Chile, Martha Graham School, Gyrotonic® Certification
MENTORS
My mother Patricia Moreno, my husband Joseph Encinia and my teachers Graciela Kozak and Jae Man Joo
BEFORE YOGA
Professional Dancer and Fitness Model
Take barre at a slower pace and enjoy the added emphasis on proper alignment with Figure 4 Form. Teachers take the time to ensure each client understands the nuances of body positions and movements. Stretching is further incorporated to allow the muscles to breathe after rigorous conditioning. Great for new clients and barre-veterans alike looking to reap the benefits with a focus on the basics.
Upcoming classes:
Sign Up

Sun

Jul 30 11:00 am - 12:00 pm

with

Lindsey

Miller




Sign Up

Sun

Aug 06 11:00 am - 12:00 pm

with

Lindsey

Miller




Sun

Aug 13 11:00 am - 12:00 pm

with

Lindsey

Miller




Sun

Aug 20 11:00 am - 12:00 pm

with

Carolina

Rivera




Sun

Aug 27 11:00 am - 12:00 pm

with

Lindsey

Miller




Sun

Sep 03 11:00 am - 12:00 pm

with

Lindsey

Miller




Sun

Sep 10 11:00 am - 12:00 pm

with

Lindsey

Miller




Sun

Sep 17 11:00 am - 12:00 pm

with

Lindsey

Miller




Sun

Sep 24 11:00 am - 12:00 pm

with

Lindsey

Miller




Sun

Oct 01 11:00 am - 12:00 pm

with

Lindsey

Miller




Sun

Oct 08 11:00 am - 12:00 pm

with

Lindsey

Miller




Sun

Oct 15 11:00 am - 12:00 pm

with

Lindsey

Miller




Sun

Oct 22 11:00 am - 12:00 pm

with

Lindsey

Miller




Sun

Oct 29 11:00 am - 12:00 pm

with

Lindsey

Miller




Sun

Nov 05 11:00 am - 12:00 pm

with

Lindsey

Miller




Sun

Nov 12 11:00 am - 12:00 pm

with

Lindsey

Miller




Sun

Nov 19 11:00 am - 12:00 pm

with

Lindsey

Miller




Sun

Nov 26 11:00 am - 12:00 pm

with

Lindsey

Miller