Iyengar (2)
This class is taught by: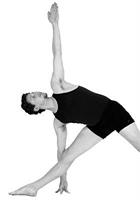 CLASSES AT PURE
Iyengar
EXPERIENCE & CERTIFICATIONS
Adam has taught Iyengar Yoga since 2000. He is a Certified Iyengar Yoga Instructor and was selected to perform with the Iyengar Institute of New York, for B.K.S Iyengar and for the Iyengar Yoga National Convention.
Based on the principles of B.K.S. Iyengar, this class emphasizes attention to detail and precise alignment of postures. Poses are held longer and the use of props is encouraged to modify poses, if needed.
Upcoming classes:
Sign Up

Thu

Dec 20 10:45 am - 12:15 pm

with

Adam

Vitolo




Thu

Dec 27 10:45 am - 12:15 pm

with

Adam

Vitolo




Thu

Jan 10 10:45 am - 12:15 pm

with

Adam

Vitolo




Thu

Jan 17 10:45 am - 12:15 pm

with

Adam

Vitolo




Thu

Jan 24 10:45 am - 12:15 pm

with

Adam

Vitolo




Thu

Jan 31 10:45 am - 12:15 pm

with

Adam

Vitolo




Thu

Feb 07 10:45 am - 12:15 pm

with

Adam

Vitolo




Thu

Feb 14 10:45 am - 12:15 pm

with

Adam

Vitolo




Thu

Feb 21 10:45 am - 12:15 pm

with

Adam

Vitolo




Thu

Feb 28 10:45 am - 12:15 pm

with

Adam

Vitolo




Thu

Mar 07 10:45 am - 12:15 pm

with

Adam

Vitolo




Thu

Mar 14 10:45 am - 12:15 pm

with

Adam

Vitolo




Thu

Mar 21 10:45 am - 12:15 pm

with

Adam

Vitolo




Thu

Mar 28 10:45 am - 12:15 pm

with

Adam

Vitolo




Thu

Apr 04 10:45 am - 12:15 pm

with

Adam

Vitolo




Thu

Apr 11 10:45 am - 12:15 pm

with

Adam

Vitolo