Baby Wearing Figure 4 Barre
This class is taught by: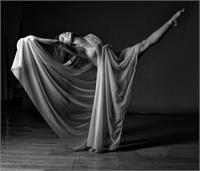 HOMETOWN
Santiago, Chile
PHILOSOPHY
Learn something from everyone around you and be your personal best!
CLASSES AT PURE
Figure 4
EXPERIENCE & CERTIFICATIONS
BFA in Dance University of Chile, Martha Graham School, Gyrotonic® Certification
MENTORS
My mother Patricia Moreno, my husband Joseph Encinia and my teachers Graciela Kozak and Jae Man Joo
BEFORE YOGA
Professional Dancer and Fitness Model
Combining the benefits of ballet, Pilates and prenatal yoga, our signature baby-wearing barre class provides mom with a workout that will tone and strengthen her post natal body while creating a stronger bond with baby. For parents and babies up to one year, please bring a suitable carrier comfortable for you and baby.
Upcoming classes:
Mon

Apr 24 9:30 am - 10:30 am

with

Carolina

Rivera




Sign Up

Wed

Apr 26 2:00 pm - 3:00 pm

with

Michelle

Officer




Sign Up

Fri

Apr 28 11:00 am - 12:00 pm

with

Carolina

Rivera




Sign Up

Sun

Apr 30 9:15 am - 10:15 am

with

Carolina

Rivera




Sign Up

Mon

May 01 9:30 am - 10:30 am

with

Carolina

Rivera




Sign Up

Wed

May 03 2:00 pm - 3:00 pm

with

Michelle

Officer




Sign Up

Fri

May 05 11:00 am - 12:00 pm

with

Carolina

Rivera




Sign Up

Sun

May 07 9:15 am - 10:15 am

with

Carolina

Rivera




Sign Up

Mon

May 08 9:30 am - 10:30 am

with

Carolina

Rivera




Wed

May 10 2:00 pm - 3:00 pm

with

Michelle

Officer




Fri

May 12 11:00 am - 12:00 pm

with

Carolina

Rivera




Sun

May 14 9:15 am - 10:15 am

with

Carolina

Rivera




Sun

May 14 9:15 am - 10:15 am

with

Carolina

Rivera




Mon

May 15 9:30 am - 10:30 am

with

Carolina

Rivera




Wed

May 17 2:00 pm - 3:00 pm

with

Michelle

Officer




Fri

May 19 11:00 am - 12:00 pm

with

Carolina

Rivera




Sun

May 21 9:15 am - 10:15 am

with

Carolina

Rivera




Sun

May 21 9:15 am - 10:15 am

with

Carolina

Rivera




Mon

May 22 9:30 am - 10:30 am

with

Carolina

Rivera