Yin/Yang (1)
This class is taught by: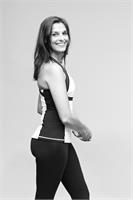 Karen teaches adults and children to focus on alignment and pay personal attention to their bodies.
Vinyasa Flow, Hot Power, Beginner's Series, Meditation, Yoga Philosophy
EXPERIENCE & CERTIFICATIONS
Certified Yoga Instructor (kids and adults)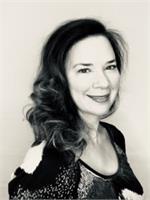 HOMETOWN:
Washington State
PHILOSOPHY
Dana's adventurous classes encourage moving from your center, overcoming fear, and the courage to love oneself. She wishes for her students to experience the truth in their way - be it though a vigorous physical practice, music, restorative yoga, or meditation.
CLASSES AT PURE
Yoga Therapy, Vinyasa
EXPERIENCE & CERTIFICATIONS
7 Years, Pure Yoga Senior Teacher and Mentor, E-RYT 50, Prenatal Yoga, Restorative Yoga
MENTORS
Georgia from Bikram
BEFORE YOGA
Writer and Actor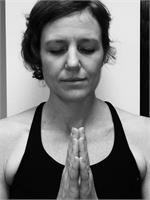 HOMETOWN
Ronkonkoma, NY
PHILOSOPHY
Intelligent asana. Deep Pranyama. Self-study.
CLASSES AT PURE
Hot Vinyasa, Vinyasa, Meditation

EXPERIENCE & CERTIFICATIONS
RYT-200 Laughing Lotus 2005, Prenatal Yoga Certification Mia Borgotta 2009, Concious Embodiment- Anatomy Practical- Zachery Ducak 2012, RYT-300 Nikki Costello 2013, Therapeutics Apprenticeship-Gabriel Halpern 2013, 100 Hour Meditation Training- Yogi Charu 2015, 20 Hour Restorative Mary Aranas 2016, 25 Hour Nidra Mary Aranas 2017
MENTORS
Schuyler Grant, Nikki Vilella, Nikki Costello, Gabriel Halpern, Yogi Charu, Mary Aranas
BEFORE YOGA
Publishing, Finance
This class begins with a fiery Yang(Vinyasa) practice to build heat in the body. This heat prepares the body to then melt deeply into 30 minutes of Yin yoga (restorative, deep release).
Upcoming classes:
Sign Up

Thu

Aug 17 10:30 am - 12:00 pm

with

Karen

Nourizadeh




Sign Up

Tue

Aug 22 10:30 am - 12:00 pm

with

Dana

Slamp




Sign Up

Thu

Aug 24 10:30 am - 12:00 pm

with

Karen

Nourizadeh




Tue

Aug 29 10:30 am - 12:00 pm

with

Dana

Slamp




Thu

Aug 31 10:30 am - 12:00 pm

with

Danielle

Dugan




Tue

Sep 05 10:30 am - 12:00 pm

with

Dana

Slamp




Thu

Sep 07 10:30 am - 12:00 pm

with

Karen

Nourizadeh




Tue

Sep 12 10:30 am - 12:00 pm

with

Dana

Slamp




Thu

Sep 14 10:30 am - 12:00 pm

with

Karen

Nourizadeh




Tue

Sep 19 10:30 am - 12:00 pm

with

Dana

Slamp




Thu

Sep 21 10:30 am - 12:00 pm

with

Karen

Nourizadeh




Tue

Sep 26 10:30 am - 12:00 pm

with

Dana

Slamp




Thu

Sep 28 10:30 am - 12:00 pm

with

Karen

Nourizadeh




Tue

Oct 03 10:30 am - 12:00 pm

with

Dana

Slamp




Thu

Oct 05 10:30 am - 12:00 pm

with

Karen

Nourizadeh




Tue

Oct 10 10:30 am - 12:00 pm

with

Dana

Slamp




Thu

Oct 12 10:30 am - 12:00 pm

with

Karen

Nourizadeh




Tue

Oct 17 10:30 am - 12:00 pm

with

Dana

Slamp




Thu

Oct 19 10:30 am - 12:00 pm

with

Karen

Nourizadeh




Tue

Oct 24 10:30 am - 12:00 pm

with

Dana

Slamp