CC: Hot Vinyasa
This class is taught by: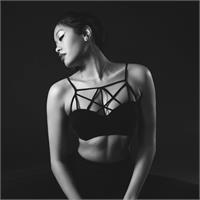 Kirby is a certified yoga instructor who has taught yoga in Hong Kong, San Francisco & New York as well as corporate yoga to tech companies. She began her yoga career with online tutorial videos that have since accumulated over 1 million total views. Her passion for wellness stems from the idea of self-compassion. We are taught to do many things in our lives, but never how to take care of ourselves both mentally & physically. She believes wellness can transform our lives because we learn to be compassionate with ourselves and therefore can be more compassionate to those around us. Be ready to leave Kirby's class feeling inspired, appreciative of your body and ready to take on the world with a gentle kindness. Get in touch with her on instagram @Kirby.Koo
Vinyasa is characterized by flowing poses and sequences that are linked to the breath. This class is diverse and sequencing will vary with instructor. Class is taught by teachers that are part of the Pure Yoga Mentorship program and are complimentary to Pure Members, or $10 for non-members.
Upcoming classes:
Sign Up

Sat

Mar 25 1:00 pm - 2:00 pm

with

Kirby

Koo




Sign Up

Wed

Mar 29 2:00 pm - 3:00 pm

with

Catherine

Yiu




Sign Up

Sat

Apr 01 1:00 pm - 2:00 pm

with

Kirby

Koo




Sign Up

Wed

Apr 05 2:00 pm - 3:00 pm

with

Catherine

Yiu




Wed

Apr 12 2:00 pm - 3:00 pm

with

Catherine

Yiu




Wed

Apr 19 2:00 pm - 3:00 pm

with

Catherine

Yiu




Wed

Apr 26 2:00 pm - 3:00 pm

with

Catherine

Yiu




Wed

May 03 2:00 pm - 3:00 pm

with

Catherine

Yiu




Wed

May 10 2:00 pm - 3:00 pm

with

Catherine

Yiu




Wed

May 17 2:00 pm - 3:00 pm

with

Catherine

Yiu




Wed

May 24 2:00 pm - 3:00 pm

with

Catherine

Yiu




Wed

May 31 2:00 pm - 3:00 pm

with

Catherine

Yiu