Hot Vinyasa (2/3)
This class is taught by:

HOMETOWN
Los Angeles, California
PHILOSOPHY
Emotions flow, mental obstacles rise and fall as my heart of opens. You step away feeling lighter, stronger, and clearer. You are on your yogic path. Sherman want to change people's lives: spiritually, mentally and physically one pose at a time.
CLASSES AT PURE
Hot Power, Vinyasa
EXPERIENCE & CERTIFICATIONS
15 years
MENTORS
Many amazing teachers, on and off the mat
BEFORE YOGA
Biochemist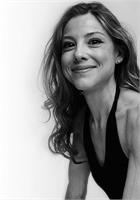 HOMETOWN
Spartanburg, South Carolina
PHILOSOPHY
During her classes, Amanda strives to blend her love of music with a dynamic, fun and creative sequence of asana.
CLASSES AT PURE
Vinyasa, Hot Power Vinyasa, Power Yoga Sculpt,Pure Core
EXPERIENCE & CERTIFICATIONS
Pure Yoga Teacher Training, Certified Cancer Survivor Instructor
MENTORS
Alanna Kaivalya, Manorama, Ana Forrest, Rodney Yee
BEFORE YOGA
Brand Marketing and Public Relations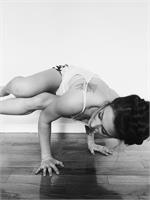 HOMETOWN
Riverside, California
PHILOSOPHY
Rebecca believes in a yoga practice that challenges people to grow physically, mentally, and spiritually. She believes that our bodies were created to move and therefore we should take the time to experiment with our limitations and exceed past the boundaries that we give ourselves.
CLASSES AT PURE
Hot Vinyasa
EXPERIENCE & CERTIFICATIONS
Western Yoga College Teacher Training, Thai Yoga Massage
MENTORS
Scott Miller, Laura Miller, Stephanie Gilliland
BEFORE YOGA
Professional Modern Dancer
Taught in the heated room, this style works through poses and sequences linked to breath. Sequencing will vary with instructor philosophy in this vigorous and fluid approach to yoga.
Upcoming classes:
Sign Up

Thu

Oct 19 6:00 am - 7:00 am

with

Sherman

Morris




Sign Up

Fri

Oct 20 1:00 pm - 2:00 pm

with

Amanda

Murdock




Sign Up

Sat

Oct 21 11:15 am - 12:30 pm

with

Rebecca

Sandlin




Thu

Oct 26 6:00 am - 7:00 am

with

Sherman

Morris




Fri

Oct 27 1:00 pm - 2:00 pm

with

Amanda

Murdock




Sat

Oct 28 11:15 am - 12:30 pm

with

Rebecca

Sandlin




Thu

Nov 02 6:00 am - 7:00 am

with

Sherman

Morris




Fri

Nov 03 1:00 pm - 2:00 pm

with

Amanda

Murdock




Sat

Nov 04 11:15 am - 12:30 pm

with

Rebecca

Sandlin




Thu

Nov 09 6:00 am - 7:00 am

with

Sherman

Morris




Fri

Nov 10 1:00 pm - 2:00 pm

with

Amanda

Murdock




Sat

Nov 11 11:15 am - 12:30 pm

with

Rebecca

Sandlin




Thu

Nov 16 6:00 am - 7:00 am

with

Sherman

Morris




Fri

Nov 17 1:00 pm - 2:00 pm

with

Amanda

Murdock




Sat

Nov 18 11:15 am - 12:30 pm

with

Rebecca

Sandlin




Fri

Nov 24 1:00 pm - 2:00 pm

with

Amanda

Murdock




Sat

Nov 25 11:15 am - 12:30 pm

with

Rebecca

Sandlin




Thu

Nov 30 6:00 am - 7:00 am

with

Sherman

Morris




Fri

Dec 01 1:00 pm - 2:00 pm

with

Amanda

Murdock