Hot Vinyasa (2/3)
This class is taught by:

HOMETOWN
Los Angeles, California
PHILOSOPHY
Emotions flow, mental obstacles rise and fall as my heart of opens. You step away feeling lighter, stronger, and clearer. You are on your yogic path. Sherman want to change people's lives: spiritually, mentally and physically one pose at a time.
CLASSES AT PURE
Hot Power, Vinyasa
EXPERIENCE & CERTIFICATIONS
15 years
MENTORS
Many amazing teachers, on and off the mat
BEFORE YOGA
Biochemist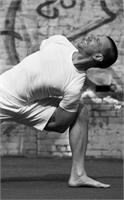 HOMETOWN
New York
PHILOSOPHY
Understanding the illusion of separateness. Yoga means "union." But what "union" means to me is the truth about ourselves - the truth of the oneness of all that is; our interconnection to everything. It gives a context to our lives that helps us see our place in the world. Remembering our divine nature is the 'obstacle' that we all face in our journey toward wholeness and enlightenment.
CLASSES AT PURE
Hot Power Yoga
EXPERIENCE & CERTIFICATIONS
10 yrs, E-200-RYT Pure Yoga, Reiki Practitioner
MENTORS
Alanna Kaivalya, Jonathan Hammond and Cassandra Rigney
BEFORE YOGA
Flight Crew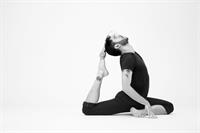 HOMETOWN
Valhalla, NY
PHILOSOPHY
Terrence's classes include humor, great music, attention to alignment, and meditation. Although challenging, they are accessible to all levels.
CLASSES AT PURE
Managing Teacher, Hot Power Basics, Vinyasa (open), Vinyasa 2/3, Slow Flow, Basics, Hot Power 2/3
EXPERIENCE & CERTIFICATIONS
8 Years, E-RYT 200, MFA, BS Mechanical Engineering
MENTORS
Bryan Kest, Ralph Hall
BEFORE YOGA
Mechanical Engineer and Professional Actor
Taught in the heated room, this style works through poses and sequences linked to breath. Sequencing will vary with instructor philosophy in this vigorous and fluid approach to yoga.
Upcoming classes:
Sign Up

Thu

May 04 6:00 am - 7:00 am

with

Sherman

Morris




Sign Up

Fri

May 05 1:00 pm - 2:00 pm

with

Domenic

Savino




Sign Up

Sat

May 06 11:15 am - 12:30 pm

with

Terrence

Monte




Thu

May 11 6:00 am - 7:00 am

with

Sherman

Morris




Fri

May 12 1:00 pm - 2:00 pm

with

Domenic

Savino




Sat

May 13 11:15 am - 12:30 pm

with

Terrence

Monte




Thu

May 18 6:00 am - 7:00 am

with

Sherman

Morris




Fri

May 19 1:00 pm - 2:00 pm

with

Domenic

Savino




Sat

May 20 11:15 am - 12:30 pm

with

Terrence

Monte




Thu

May 25 6:00 am - 7:00 am

with

Sherman

Morris




Fri

May 26 1:00 pm - 2:00 pm

with

Domenic

Savino




Sat

May 27 11:15 am - 12:30 pm

with

Terrence

Monte




Thu

Jun 01 6:00 am - 7:00 am

with

Sherman

Morris




Fri

Jun 02 1:00 pm - 2:00 pm

with

Domenic

Savino




Sat

Jun 03 11:15 am - 12:30 pm

with

Terrence

Monte




Thu

Jun 08 6:00 am - 7:00 am

with

Sherman

Morris




Fri

Jun 09 1:00 pm - 2:00 pm

with

Domenic

Savino




Sat

Jun 10 11:15 am - 12:30 pm

with

Terrence

Monte




Thu

Jun 15 6:00 am - 7:00 am

with

Sherman

Morris




Fri

Jun 16 1:00 pm - 2:00 pm

with

Domenic

Savino