Iyengar (1/2)
This class is taught by: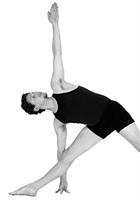 CLASSES AT PURE
Iyengar
EXPERIENCE & CERTIFICATIONS
Adam has taught Iyengar Yoga since 2000. He is a Certified Iyengar Yoga Instructor and was selected to perform with the Iyengar Institute of New York, for B.K.S Iyengar and for the Iyengar Yoga National Convention.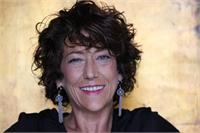 Robin Simmonds became a certified Iyengar teacher in 2012 (Intro 1/2). She is also a certified Thai Massage therapist, practicing since 2006. She has taught yoga in Manhattan and Brooklyn since 2003 after receiving her first certification from Integral Yoga Institute. Before beginning her yoga studies, Robin was a performing modern dancer, choreographer and costume designer based in NYC.
Upcoming classes:
Sign Up

Tue

Sep 19 10:45 am - 12:00 pm

with

Adam

Vitolo




Sign Up

Tue

Sep 19 6:00 pm - 7:15 pm

with

Adam

Vitolo




Sign Up

Tue

Sep 26 10:45 am - 12:00 pm

with

Adam

Vitolo




Sign Up

Tue

Sep 26 6:00 pm - 7:15 pm

with

Adam

Vitolo




Tue

Oct 03 10:45 am - 12:00 pm

with

Robin

Simmonds




Tue

Oct 03 6:00 pm - 7:15 pm

with

Adam

Vitolo




Tue

Oct 10 10:45 am - 12:00 pm

with

Adam

Vitolo




Tue

Oct 10 6:00 pm - 7:15 pm

with

Adam

Vitolo




Tue

Oct 17 10:45 am - 12:00 pm

with

Adam

Vitolo




Tue

Oct 17 6:00 pm - 7:15 pm

with

Adam

Vitolo




Tue

Oct 24 10:45 am - 12:00 pm

with

Adam

Vitolo




Tue

Oct 24 6:00 pm - 7:15 pm

with

Adam

Vitolo




Tue

Oct 31 10:45 am - 12:00 pm

with

Adam

Vitolo




Tue

Oct 31 6:00 pm - 7:15 pm

with

Adam

Vitolo




Tue

Nov 07 10:45 am - 12:00 pm

with

Adam

Vitolo




Tue

Nov 07 6:00 pm - 7:15 pm

with

Adam

Vitolo




Tue

Nov 14 10:45 am - 12:00 pm

with

Adam

Vitolo




Tue

Nov 14 6:00 pm - 7:15 pm

with

Adam

Vitolo




Tue

Nov 21 10:45 am - 12:00 pm

with

Adam

Vitolo




Tue

Nov 21 6:00 pm - 7:15 pm

with

Adam

Vitolo