Vinyasa (Open)
This class is taught by: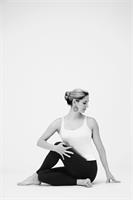 HOMETOWN
New Orleans
PHILOSOPHY
Lisa's classes focus on intuitive flows, proper alignment and attention to the breath, complete with a fun playlist and cheesy jokes thrown in for good measure! It is Lisa's hope to spark a desire in her students to challenge themselves by safely going further and making their practice that much "brighter."
CLASSES AT PURE
Vinyasa 2/3, Hot Power
EXPERIENCE & CERTIFICATIONS
An actively practicing student since 2000; RYT 200-HR (2007); 100-HR Ashtanga Certification with Scott Harig at Pure Yoga (2013)
BEFORE YOGA
Lisa is a working actor and singer…which means she has held many odd jobs over the years, such as personal trainer and yoga instructor!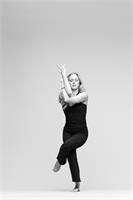 HOMETOWN
North Carolina
PHILOSOPHY
Pam encourages students to find the interconnections of body, mind and soul and to take what we learn on the yoga mat into all areas of their life.
CLASSES AT PURE
Vinyasa
EXPERIENCE & CERTIFICATIONS
12 Years, Therapeutic Yoga
MENTORS
Charles and Lisa Matkin
BEFORE YOGA
Advertising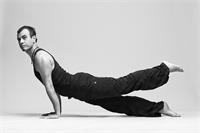 HOMETOWN
New York; Born in Paris. Raised in France, Switzerland & UK
PHILOSOPHY
Eddie trusts that we want balance between the 3 dimensional and the subtle distinctions to feel grounded in a daily modern living while emotionally happy and minimal.
Yoga can bring that balance almost immediately while it weaves a wide spectrum of physical precision, breathing and sound dynamics that cultivate all our dimensions in the immediacy of the instance. Eddie's class is a mind calming commanded flow of intuitive natural sequences, assisted postures, inspiring music for the senses, rest and meditation at the end of its journey.
CLASSES AT PURE
Jivamukti-Based Vinyasa, Slow Flow, Hot Vinyasa
EXPERIENCE & CERTIFICATIONS
800-Hour Jivamukti Certification; Yoga Teacher (but not limited to) since 2007.
MENTORS
David Life, Nicole Nichols, Sri K. Pathabi Jois, Mark Whitwell, David Hollander and David Bowie.
BEFORE YOGA
Editorial Fashion Design Hair and involved in Sound & Visual Arts.
Vinyasa is characterized by flowing poses and sequences that are linked to the breath. This class is diverse and sequencing will vary with instructor philosophy and in general is a vigorous, more athletic approach to yoga.
Upcoming classes:
Sign Up

Fri

Sep 21 9:15 am - 10:15 am

with

Lisa

Anzelmo




Sign Up

Fri

Sep 21 4:00 pm - 5:00 pm

with

Pam

Reece




Sign Up

Sun

Sep 23 12:00 pm - 1:30 pm

with

Eddie

Teboul




Fri

Sep 28 9:15 am - 10:15 am

with

Lisa

Anzelmo




Fri

Sep 28 4:00 pm - 5:00 pm

with

Pam

Reece




Sun

Sep 30 12:00 pm - 1:30 pm

with

Eddie

Teboul




Fri

Oct 05 9:15 am - 10:15 am

with

Lisa

Anzelmo




Fri

Oct 05 4:00 pm - 5:00 pm

with

Pam

Reece




Sun

Oct 07 12:00 pm - 1:30 pm

with

Eddie

Teboul




Fri

Oct 12 9:15 am - 10:15 am

with

Lisa

Anzelmo




Fri

Oct 12 4:00 pm - 5:00 pm

with

Pam

Reece




Sun

Oct 14 12:00 pm - 1:30 pm

with

Eddie

Teboul




Fri

Oct 19 9:15 am - 10:15 am

with

Lisa

Anzelmo




Fri

Oct 19 4:00 pm - 5:00 pm

with

Pam

Reece




Sun

Oct 21 12:00 pm - 1:30 pm

with

Eddie

Teboul




Fri

Oct 26 9:15 am - 10:15 am

with

Lisa

Anzelmo




Fri

Oct 26 4:00 pm - 5:00 pm

with

Pam

Reece




Sun

Oct 28 12:00 pm - 1:30 pm

with

Eddie

Teboul




Fri

Nov 02 9:15 am - 10:15 am

with

Lisa

Anzelmo




Fri

Nov 02 4:00 pm - 5:00 pm

with

Pam

Reece